In October 2020, I visited Tanzania to continue my backpacking trip in East Africa. I did a cycling tour with Samson and Scott Misana from Tanzanite Bike Trip in Boma.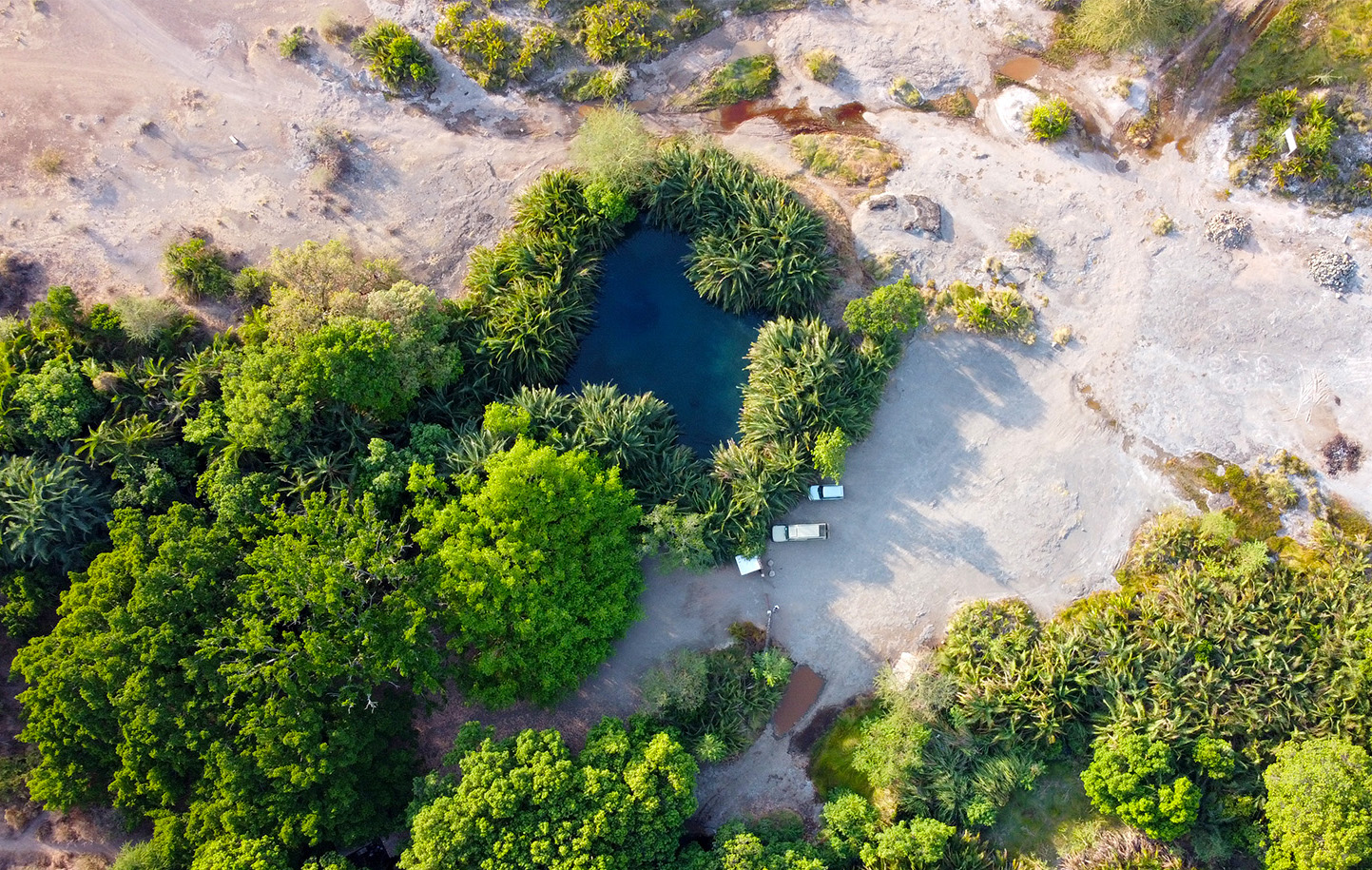 Introduction
Samson and Scott Misana from Ewaso Trust College in Moshi invited me for a cycling tour. I was volunteering with them and living in their apartment in Boma. I found them on Worldpackers and assisted them with their website and teaching English to the students.
They provide activities on Airbnb and have their own business called: Tanzanite Bike Trip.
The goal was to visit the Chemka Hot Springs and do bush camping somewhere in the region.
Location on Google Maps: Chemka Hot Springs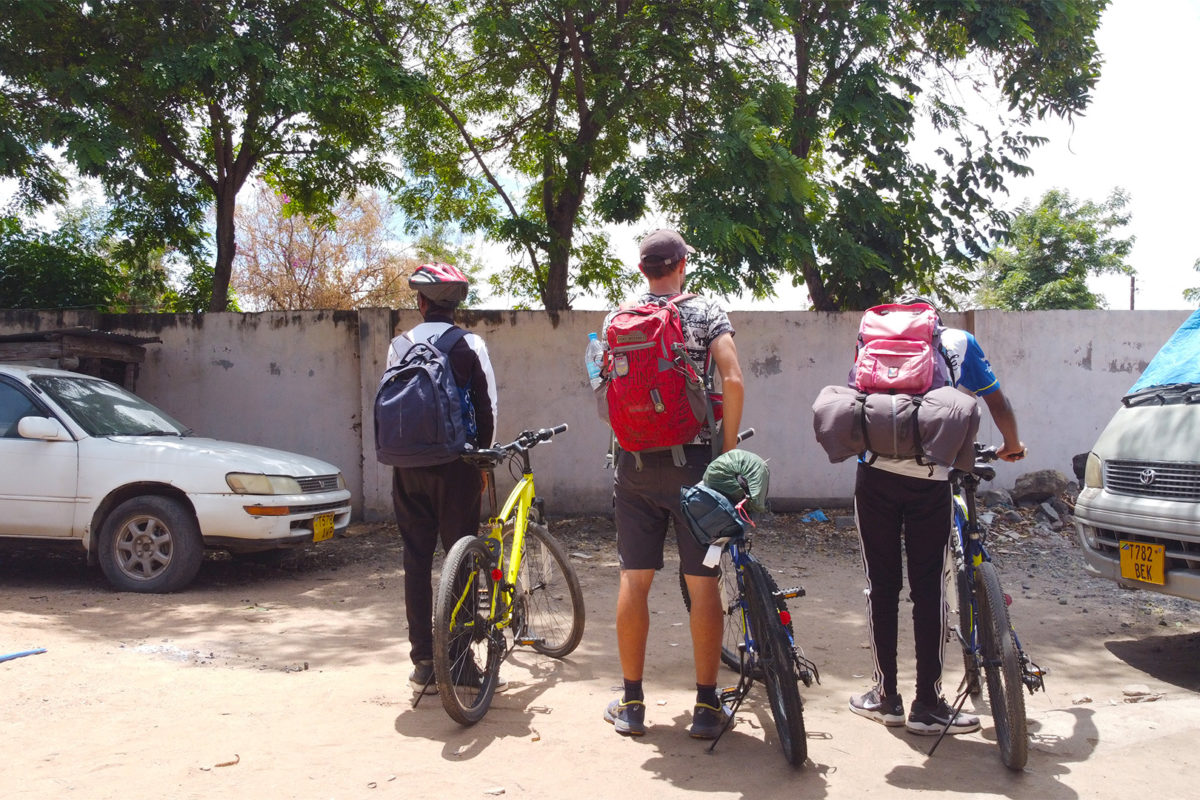 On Friday evening, we were back from the Ewaso college and went shopping at the market in Boma. Once we got all the food, we walked home and Scott cooked it and put it in boxes for the next day. After that, I charged my camera gear and we put all Equipment on the bicycles and in our backpacks.
We had dinner and went to bed early for our two days cycling tour the next day.
Our equipment for the cycling tour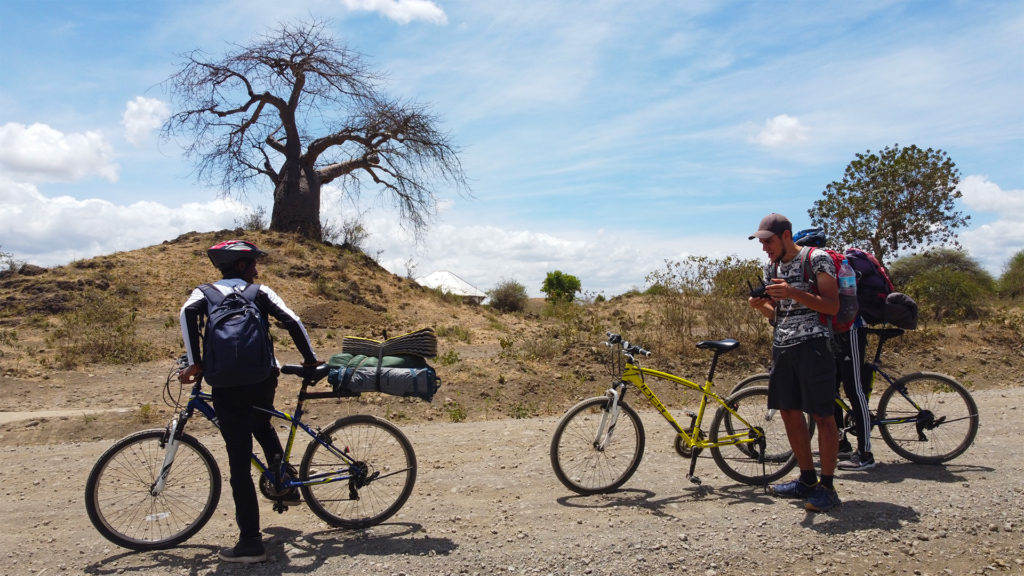 We cycled from Boma to the Chemka hot springs on Friday morning. On the way, we stopped several times to buy fresh fruits. Then, we passed the hospital where Samson works as a nurse. After that, we had our big break and around lunch, we arrived at the hot springs. There is a small entry fee only payable in Tanzanian currency. A guy from the UK asked us for help in exchanging his British pounds for Tanzanian money. He did not accept our fare and did not want to bargain. Someone must have ripped him off. Me, Samson and Scott had lunch and went swimming in the hot springs. We used the drone to take pictures and meet other friends of them.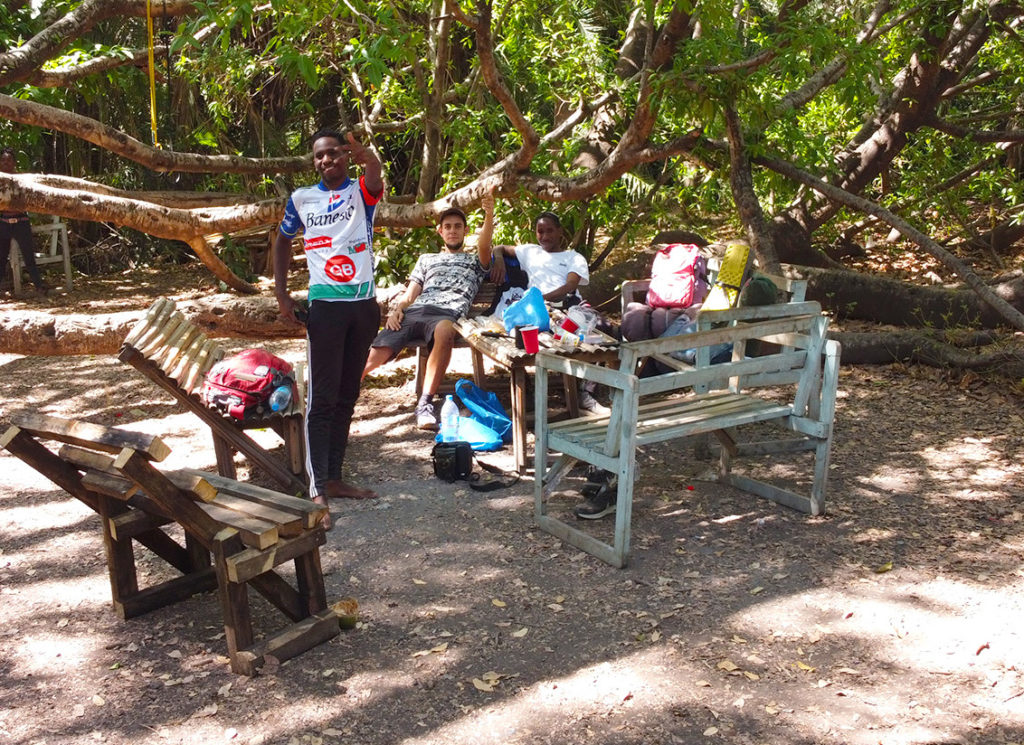 Bush Camping
We left to find a suitable area to pitch our tent in the evening. We cycled thirty minutes into the wild. On a decent spot in the bush, we pitched our tents. We had to hurry before it got dark. We ate dinner and enjoyed the quiet night under a clear sky.
We got up early to clean up and head back to Boma the following day. We took a different route and crossed railroad tracks. At 09:00 AM, we were back in Boma at the market and had chapati with beans for breakfast.
Review
It was a blast to go camping with Tanzanite bike Trip. You can book this adventure now on Airbnb and you should do so. It is a unique experience. Samson and Scott are exceptional tour guides. They share a lot of local stories and are open-minded.
If you enjoy what I am doing, support my platform and enjoy exclusive content.