In September 2020, I visited Southern Norway for another hiking adventure after my experience in Iceland. In this article, I share a few solo hikes in Oslo, Frafjordheiane and Odda.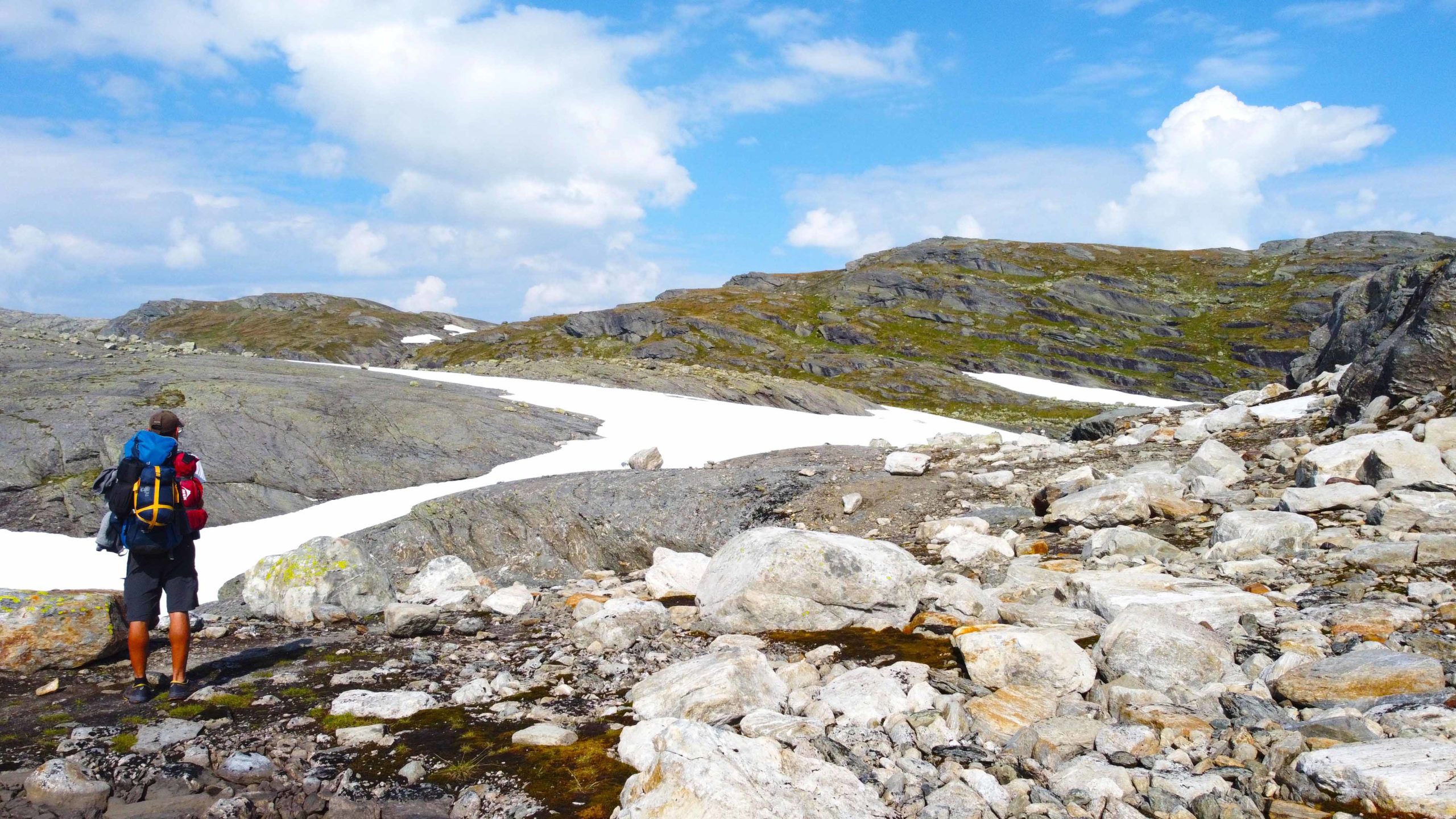 Introduction
Before winter arrived, I headed off to Norway for two weeks. The purpose of the journey was to do a few multiple hiking trips on my own and use the time to practice with my DJI Mavic Mini and GoPro Hero 8. For accommodation, I would only do wild camping and use Couchsurfing. To reach long-distance destinations like Stavanger and Odda, I would use public transportation and round it up with a few hitchhikes.
The significant advantage of Norway is that wild camping is officially allowed. There are a few points you have to consider:
Pitch the tent only on uncultivated land
150 meters distance from the next house
Do not camp longer than two days without permission.
The latest information about camping can be found on CARAVANYA – The Campsite App
Preparation
In Norway, there were hardly corona measures at that time. There were no quarantine rules, and a PCR test was not necessary. There is a form I had to fill out on the website: entrynorway.no
I requested Couchsurfing hosts in Oslo and luckily got a match for two nights on the day I would arrive.
Departure and Arrival
Corona rules hadn't changed since the preparation and it was a smooth flight to Oslo from Zurich. Wearing a mask was not necessary for Norway at that time.
Buying bus tickets was only possible contactless on the smartphone. Paying in cash onboard has stopped due to the pandemic. In Oslo, public transportation has to be booked with the RuterBillett App.
For two nights, I stayed with the Viking Couchsurfer and prepared the hiking routes in depth. The two best apps for doing so are UT.no and outdoor active.
Lake Øyungen
For my first hike, I took bus number 51 and got off at the bus station "Skar." It took me an hour to walk to the lake Øyungen. On a dry spot along the lake, I pitched my tent. Then, I took all my valuable belongings and continued hiking through the nature preserve Mellomkommen. In the evening, I was back to rest and enjoy the beautiful sunset.
The exact route I uploaded to Hiking Project.
Østmarka Nature Preserve
My next hike I did in the East of Oslo. I took bus number 76 at the center and got off at the bus station Welding Olses Wet. I hiked through the nature preserve and pitched my tent at Lake Steinsjøen for a night. In Flateby, I took bus number 350 back to Oslo.
The exact route I uploaded to Hiking Project.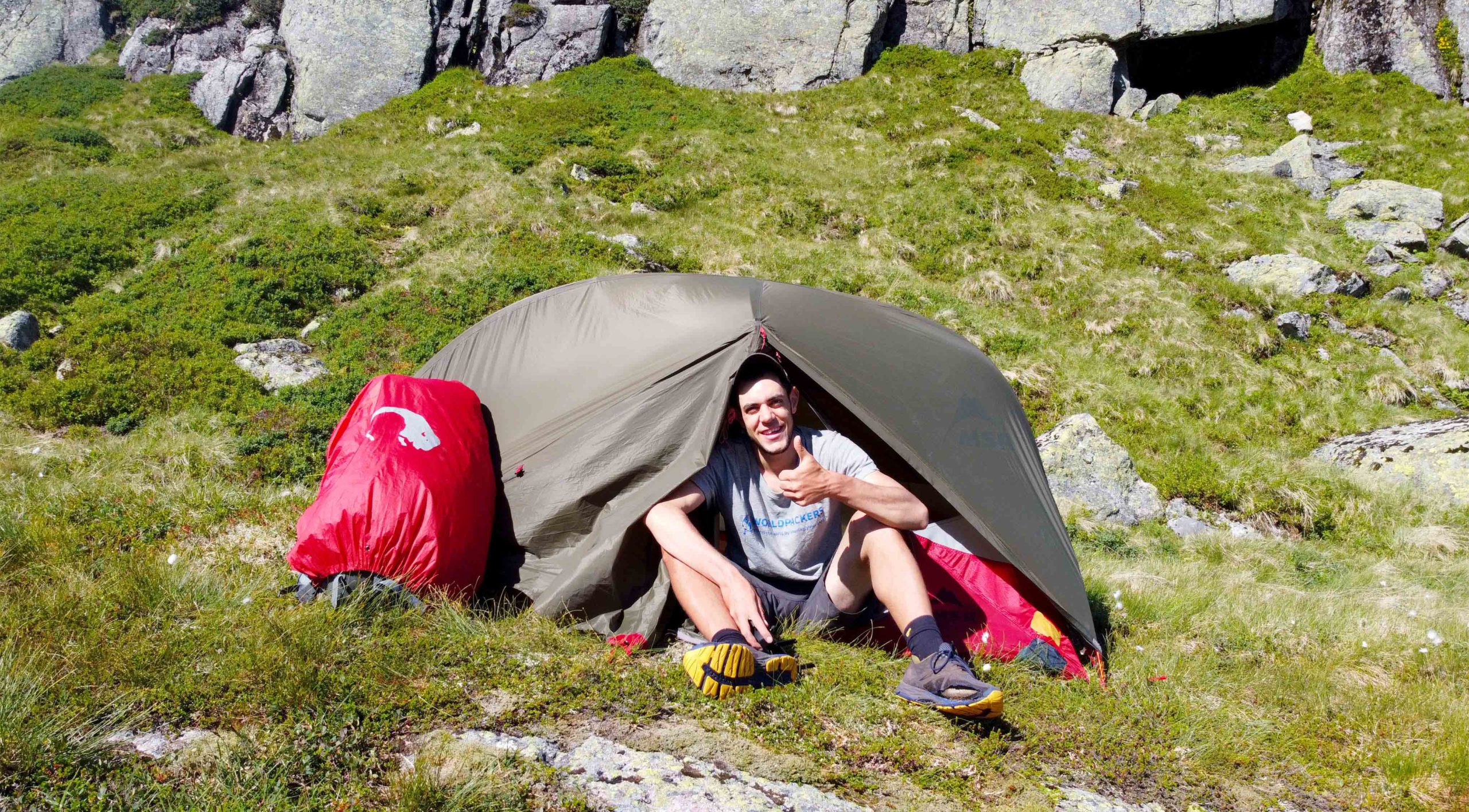 The first multiple-day hike I was going to do was in Frafjordheiane. The best option to get there is to take the latest train from Oslo to Sandnes. The trip was about seven hours, and I arrived early in the morning. After that, I took a bus and half of the way. I hitchhiked to Manafossen. You can go to Manafossen by public transportation but only a few buses stop there each week.
 I hiked from Manafossen to the Kjerag Restaurant with two overnight stays.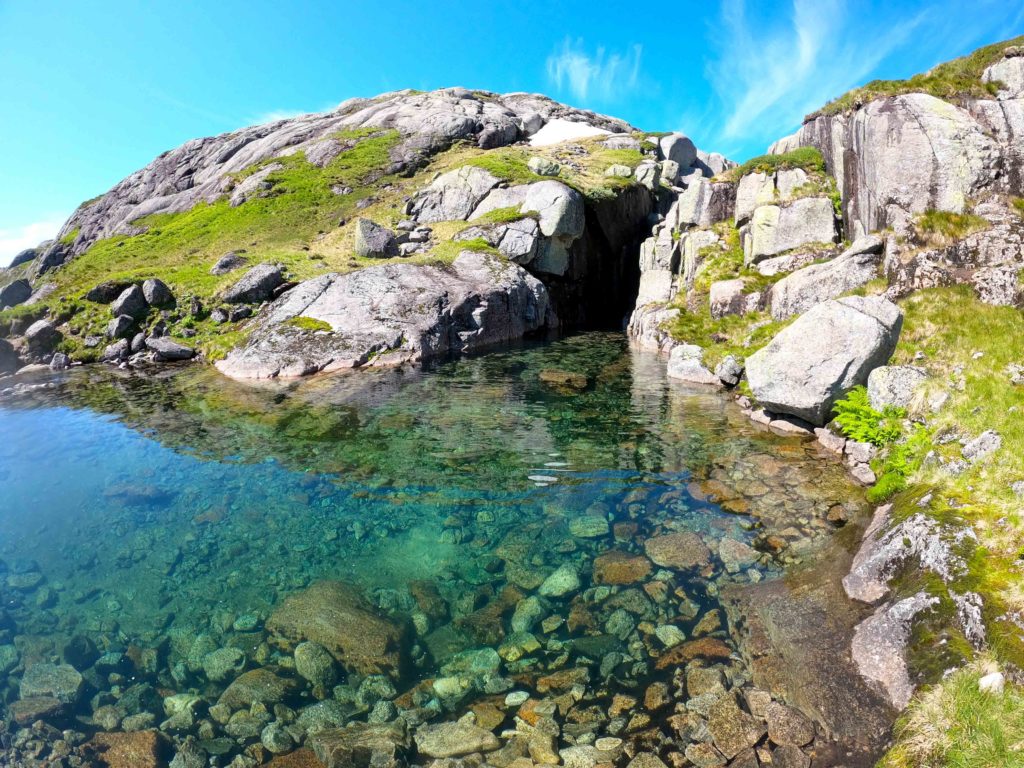 Kjeragbolten & 4444 Stairs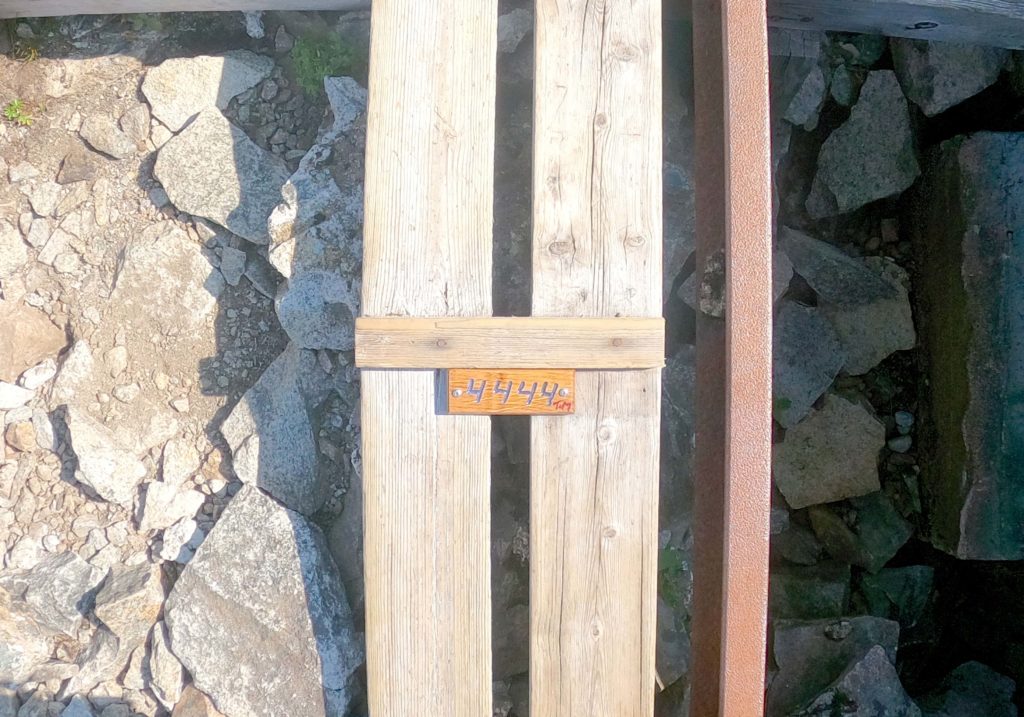 In Frafjordheiane, you can do two famous hikes as a daily activity. The 4444 stairs trail starts in Flørli and the Kjeragbolten trail begins at the Kjerag restaurant. Tourists heavily attend both. So start early in the morning for the best view at the top.
The exact route for those two hikes I uploaded to Hiking Project: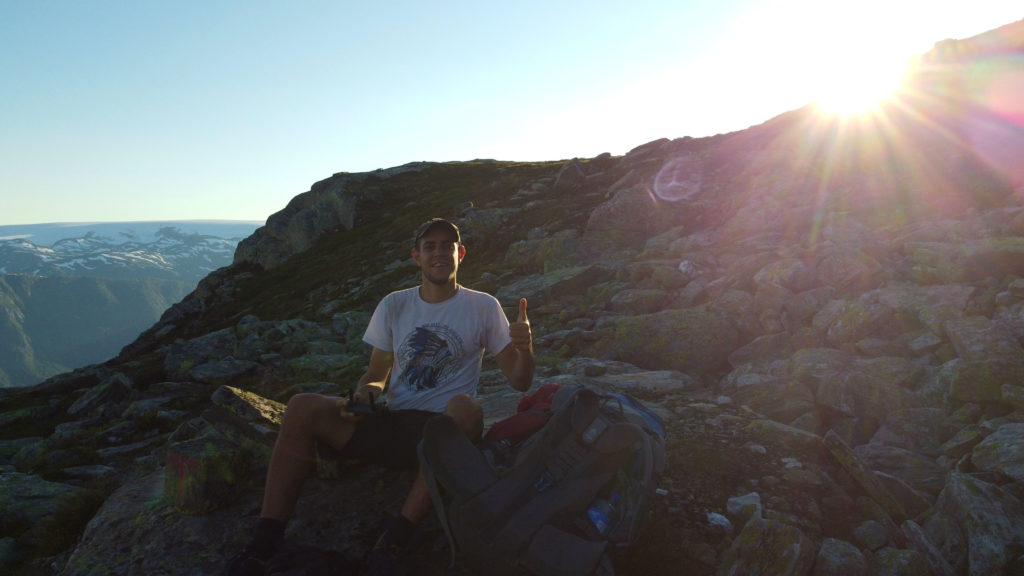 To do the last hike, I had to reach the campsite in Odda. To get there by ferries and long-distance buses, I use the app Kolumbus.
In Odda, I stayed at the campsite for a night to deposit some of my equipment for a fee. Then, from the harbor, I started my 50km hike. I did this with two overnight stays on the way to Trolltunga.
The exact route I uploaded to Hiking Project.
Conclusion
I was more consistent during my hikes to focus on using the drone and camera. I had progress compared to what I did in Iceland. For some walks, I have to take less equipment with me. It was not necessary to pitch the tent during good weather. The best thing about the trails in Norway is, there is water anywhere in the mountains to drink and wash. Wild camping is the way to go with.
If you enjoy what I am doing, support my platform and enjoy exclusive content.