I took a bus to Pokhara and went to the Gharmikola Agro Farm. Tanka, the host, invited me for a few days to assist him in creating the Worldpackers profile.
I located a farm on Google Maps in Pokhara that welcomes volunteers to learn about farm life. I took a green city bus from Pokhara Lakeside to Chipledhunga. The fare was just 30 NRs (0.20 USD). In Chipledhunga, I changed to a bus that stops at Mahendra Cave. I paid 35 NRs (0.25 USD). Before going to the farm, I had a plate of Chicken Mo-Mo for 150 NRs (1.15 USD) at a restaurant beside the cave. After the snack, I reached the place on foot in fifteen minutes. Tanka, the owner, welcomed me to his farm with his two children and wife.
At 07:00 AM, we started with a cup of tea and biscuits prepared by Tanka's wife. We had a short chat and then started to cut grass for the cow & goats, or I went with Tanka to the river or rice fields to do the work. It's possible to take a bath or go fishing at the river. At the rice fields, the job depends on the season. In September, it was rainy season, and with the help of local workers, Tanks made a small dam and dug a path to the rice fields. The fields need to be irrigated. 10:30 AM, we were back at the farm to eat Dal Bhat with meat and vegetables. When the grass at the farm was dried from the sun, Tanka let the goats out of the cage to eat the grass cut in the morning. Around noon, it started to get hot, and I edited my videos, learned the Nepali language, or did activities with the children.
Mahendra Cave, Dhikidada Resort, and celebrating Lord Krishna's birthday were a few activities I also did in my free time. At around 05 PM, I was back at the farm to cut more grass and help Tanka with the Worldpackers profile. At 07:00 PM, dinner was ready, and around 09:00 PM, I went to rest.
The accommodation for the volunteers is a shared room with three beds. It has a fan, television, sockets, blankets, storage rack, hangers, and decent Wi-Fi. Laundry can be done in front of the house near the bathroom or river. A separate toilet and bathroom with a heater for the cold season exists. Food is provided two times a day with snacks in between.
Overview of volunteering expenses at Gharmikhola Agro Farm in USD:
Bus from Pokhara Lakeside to Chipledhunga

$0.20

Bus from Chipledhungato Mahendra Cave

$0.25

Farmstay Fee (1 PAX Daily)

$5

This includes Wi-Fi, hot shower, two meals, tea breaks & much more.
The Garmikhola Agro Farm is an excellent choice to visit for volunteers who want to share their farming skills or are eager to learn them. Travelers who enjoy doing work by hand are wanted. In Pokhara, this is the farm to choose from. Its location is convenient, and you quickly become part of the family.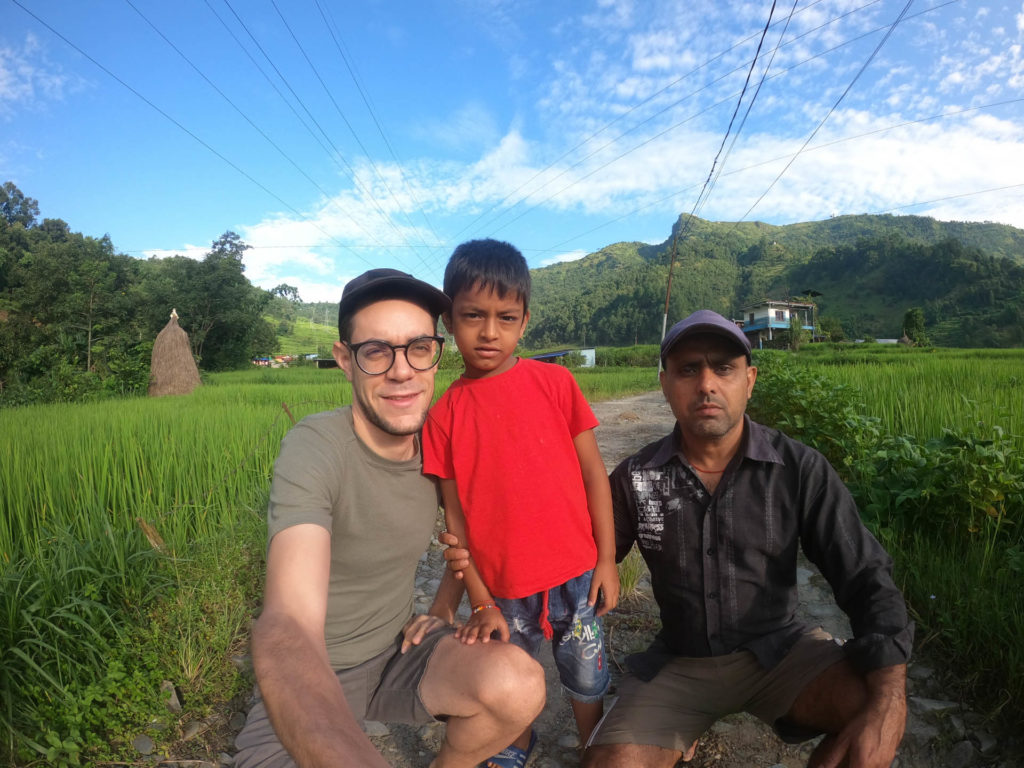 Sign Up on Worldpackers to travel the world and
have life-changing experiences.
Use my PROMO CODE for a discount (DONCALDIWP)