Back in Kathmandu, we were invited to sunnyhomestay by Nischal. The family welcomes guests to assist them with farming, gardening, shopping, photography, and cooking for just a few hours daily.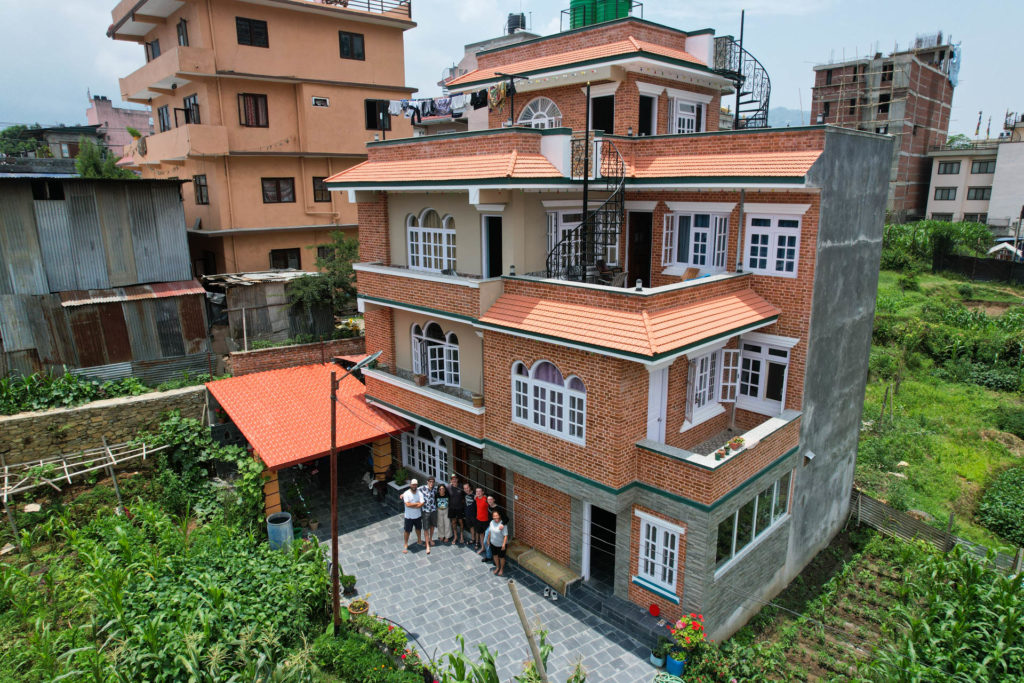 After we left Mount Mahabharat homestay, we booked the Hiranaya Guest House in Kathmandu for two nights. It is located near Durbar Square and is an excellent location to explore the heritage side of Kathmandu. The Guest House has shared rooms with a common area, including a kitchen, bathroom, and living space. We loved it since we could cook some of our food. The style of the rooms reminds us of Japanese culture.
On Sunday morning, we left home and ordered a taxi. I use the app Pathao to book a motorbike or cab in Nepal. Twenty minutes later, we arrived at our host's house. It is located in Sitapaila, close to the monkey temple. Nishal's father and mother welcomed us, and we moved in for a week.
Volunteers usually get up between 06:00 AM and 07:30 AM. One member of Nischal's family serves breakfast with black tea. Breakfast can be toast or chapati with peanut butter and banana. After the meal, depending on the season, work in their garden must be done. This is the main two hours of work volunteers usually do, and the more you are, the faster you finish. We stayed in June when the average temperature was 30°C in Kathmandu. So our host wanted us to work after 04:00 PM. Until 11:00 AM, volunteers can relax or go together for morning walks around the house.
Back at the house, lunch is served. Dhal Bhat with different types of vegetables, rice, or potatoes. In the afternoon, Nischal takes you for small hikes, visiting the monkey temple, Buddha Park, and many more places. Nishal's father also likes to go to markets and prefers to take volunteers with his motorbike. Bea and a Jeremy had the chance to shop at a local market. Another day we were helping out in the kitchen to prepare a lot of food for a family gathering. There was a wedding in the family lately, and they welcomed many guests to their house to get to know each other.
Dinner is at 06:00 PM and similar to lunch. The rest of the day, volunteers are free how to spend it.
The house is the most exclusive piece of the volunteer experience. It was built recently, and it's enormous. It has five floors. There's an entrance room, kitchen, living room and western toilet on 1st floor. Great place to relax in the morning or evening to chat with the family, watch TV, or play cards. The 2nd floor is where the family lives. There's also a washing machine which the volunteers can use. 3nd up to 4rd floor are rooms for guests with separate bathrooms. On each floor are small balconies where you can relax in the evening. It is possible to go to the rooftop on 5th floor to have beautiful sunrise or sunset view. This is a luxury to have as a Nepali family. Much more basic houses surround the homestay.
Overview of volunteering expenses at Sunnyhomestay in USD:
Taxi from Kathmandu (Durban Square) to Sunnyhomestay

$4

Local bus ticket from outisde Airport to Sunnyhomestay (1 PAX)

$0.25

Homestay Fee (1 PAX Daily)

$7

This includes Wi-Fi, hot shower, three meals, tea breaks & much more.
Sunnyhomestay is an excellent choice to visit for any volunteer. Choosing this host when you arrive in Nepal for the first time is recommended. You can join the daily life of Nischal's family and experience something new every day. Especially Nischal's dad is a great individual to have around, always in a good mood, and shares much of his life experience. Hospitality was unique!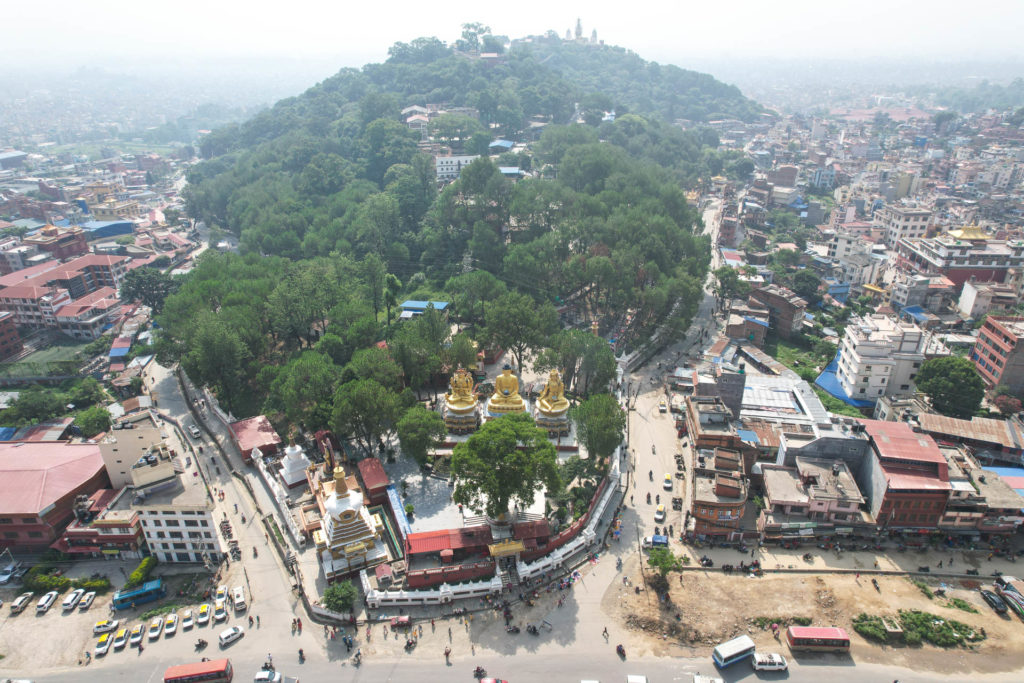 Sign Up on Worldpackers to travel the world and
have life-changing experiences.
Use my PROMO CODE for a discount (DONCALDIWP)