In July 2019, I went for ten days to Takeo Province in Cambodia. Kreng, the school director of IFLS, accepted my last-minute inquiry to volunteer and experience rural Cambodian life.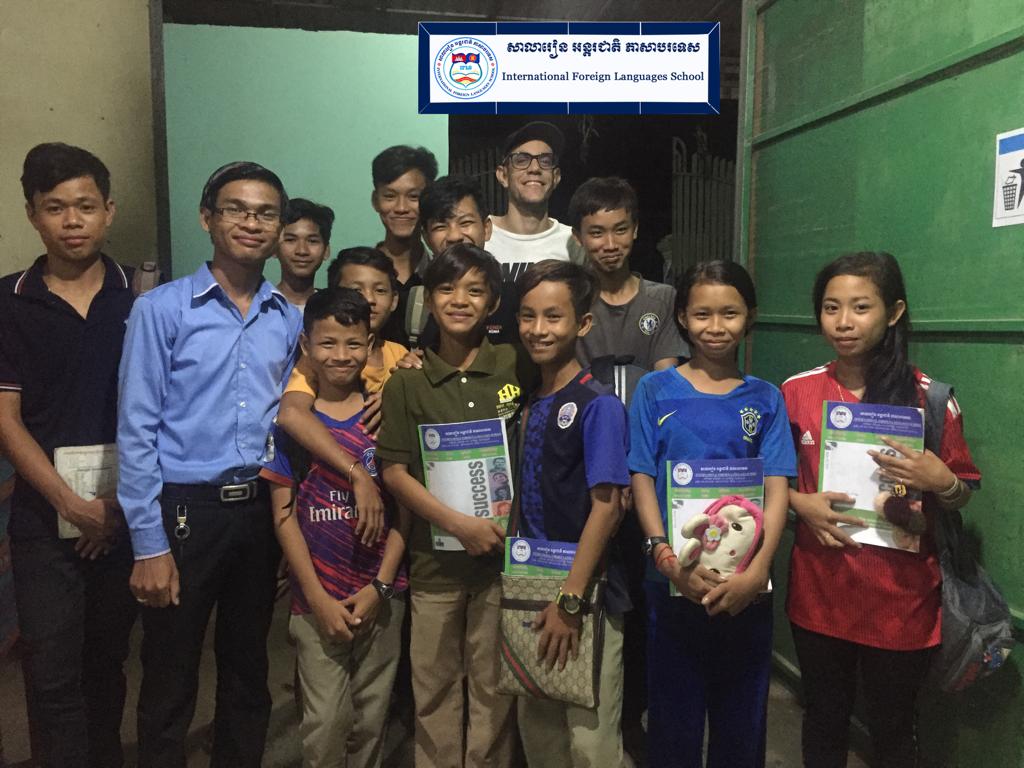 My first experience volunteer experience was in Cambodia at the IFLS. Two weeks before, I had a fantastic Couchsurfing meeting in Thailand where a traveler told me about the community "Worldpackers." So I signed up and applied for different schools in Cambodia to volunteer for about two weeks. I chose IFLS because the communication with Kreng, the school owner, was quick, and the previous reviews about it from other Worldpackers were positive. However, my expectations were meager. That's why I did not discuss a lot and did not plan everything. I just wanted to try it out.
I arrived at the airport in Phnom Penh and booked a room in the city for the first two days to explore it independently. On Sunday morning, I was heading to the bus station and I called Kreng that I was on my way. He told the car driver where to drop me. It took about two hours to drive to the village where Kreng picked me up with his motorbike. After that, we went to the school where we also slept for the next seven nights.
Daily routine:
At 07:00 AM, we get up and have breakfast. Kreng's mother prepared the food for us, bread with butter and fruits. Until lunch, no children were attending Kreng's school, so he took me with his motorbike to explore the rural life of Cambodians. There are many religious temples in this area and local markets which we visited and spent our free time. We were back at the school for lunch and his mother served us rice with vegetables and occasionally meat. Their daily budget is low, and there is no variety.  At 02:00 PM, the first students arrived for a one-hour English session. These were the very young ones, around six to ten years old. We prepared the classroom for these twelve children and used the available plastic chairs and tables to work with. I wrote the words from their English book on the whiteboard and Kreng next to it the words in "Khmer language." At 03:00 PM, the session was over, and until the evening, I was free again.
At 06:00 PM, we ate dinner and thirty minutes later, the second class arrived. The size was similar to the group in the afternoon.  The students were active and we had interesting conversations. I let them read stories from the schoolbook and they wrote simple sentences on the whiteboard. Once it was 07:00 PM, it got slowly dark and the students drove home with their bicycles. The rest of the day, I was with Kreng and his family together to talk, drink and laugh!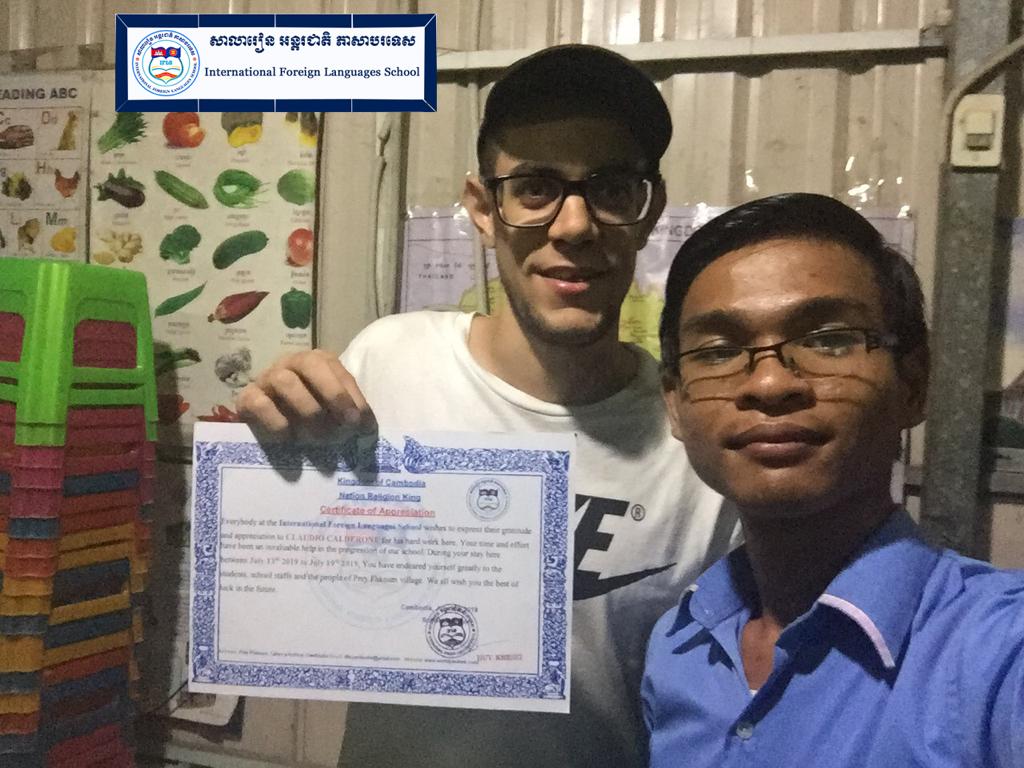 Overview travel expenses from 10th until 20th July
Bus from Phnom Penh to Monument Takeo Provincial

$4
Kreng leads his primary school on his own. He is an ambitious teacher and you will have all English sessions together with him. As a host, he makes sure that you feel comfortable during your whole experience. The bedroom is shared with Kreng and equipped with a mosquito net. There is no AC or fan, but it cools down during the night and not much noise from the neighborhood. Next to the bedroom is the bathroom which has cold running water only.
All meals are prepared by his mother or relatives who live next to the school. Kreng has a motorbike to take you around, usually in the morning because English sessions are in the afternoon or evening. Unfortunately, there is no other transportation available which makes it challenging to go around on your own. Therefore, I suggest renting a motorbike or car. Otherwise, it will take a lot of time to go around or visit the city of Phnom Penh on the weekend.
There is WiFi at the school, but it is not working correctly. Kreng will assist you in buying a SIM card on your arrival day. Kreng requests a contribution, but you are free of how much you want to donate.
Sign Up on Worldpackers to travel the world and
have life-changing experiences.
Use my PROMO CODE for a discount (DONCALDIWP)