In December 2019, I crossed the border to Rwanda and visited for ten days Gisenyi. Emmanuel, the director of Kunda Village Ministry, invited me to volunteer and experience Rwandan life.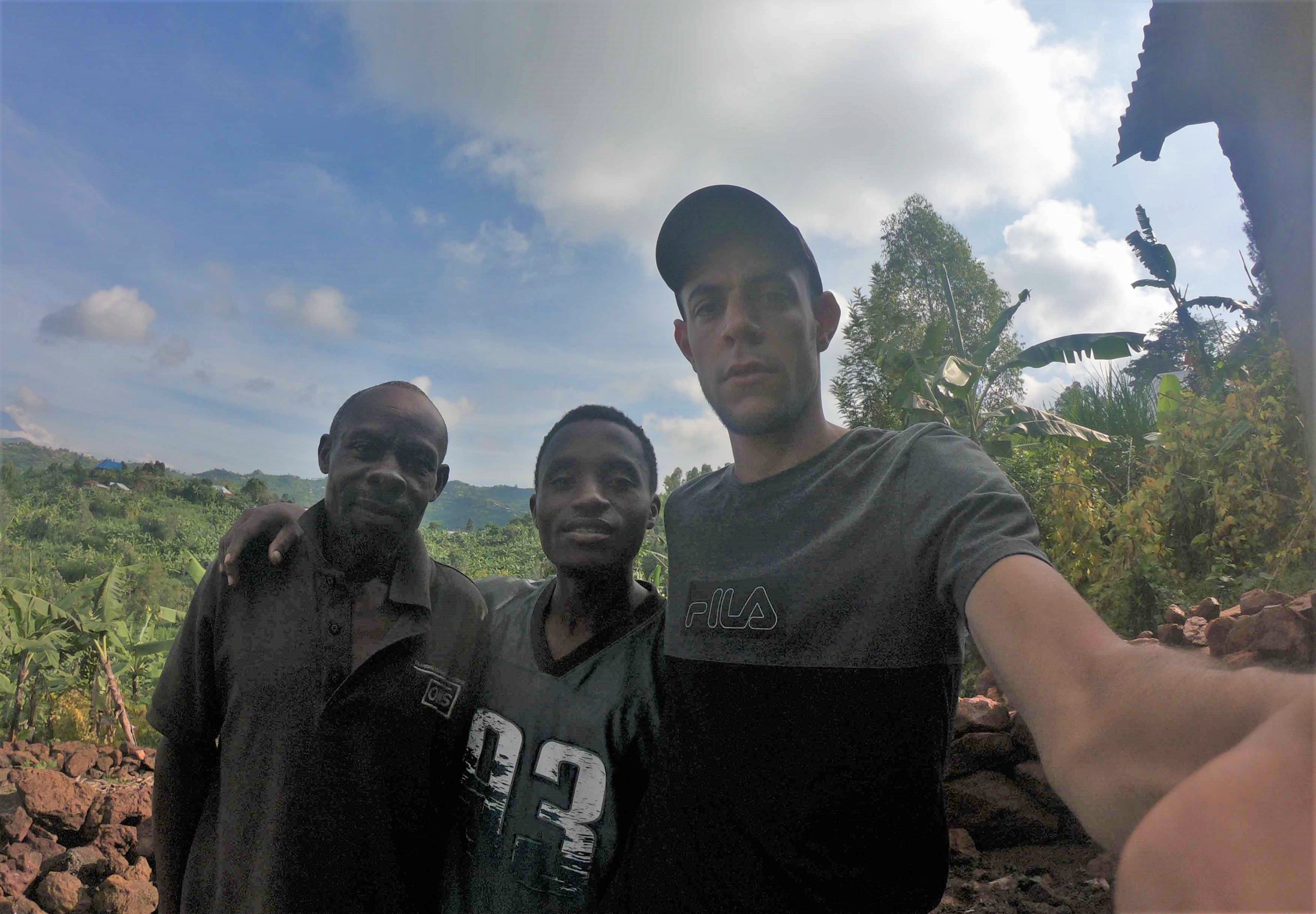 I took an overnight bus from Kampala to Kigali to hunt for my next experience in Rwanda! On the way, I was browsing through the Worldpackers app for a new challenge. I was tired of orphanages and primary schools. I liked to work with kids, do not get me wrong, but I sought something different, something new. Unfortunately, there was nothing available and I stayed two nights in a hostel twenty minutes by foot outside Kigali city.
Kigali, a metropolis with a bright future, reminded me of Singapore, fast-developing, safe and calm. However, most inhabitants can not afford to live there. They come for business and reside outside of the city.
I did not want to stay any longer and found a host on Couchsurfing in Gisenyi. I took a bus and got off at the central station close to the border to the Congo. Richard picked me up, a 22-year old Rwandan. We took a motorbike to Kunda Village in the hills of Gisenyi. I got my double-sized bedroom and Emmanuel Dylan, the host, welcomed me to his project. He is the owner of the NGO "Kunda School and Library and needs volunteers who can teach the kids English. During my stay, we added NGO to Worldpackers, and I joined his workforce, building a playground for the children.  
Daily routine:
Every day I got up at 07:00 AM, and I walked down to the street to buy chapati and tea. I had chats with random locals passing by to get their breakfast on the way to work. An hour later, I was back in my room to get my equipment to record footage and work on the construction area. Adolphe, the chief worker, distributed the tasks to the team. Usually, we were up to seven people working on the playground. Some of them were just there for twenty minutes. Others worked eight hours a day. At noon we had lunch at the construction area. The women cooked ugali with beans. Every afternoon I explored with Geip and Rafiki the surroundings. We went to markets, hot springs, visited a beer factory, and much more!
In the evening, we watched a movie with the children and I edited my footage.
Overview voluntering expenses from 18th until 28th December
Bus from Kampala to Kigali

$14

Bus from Kigali to Gisenyi

$3.3

Motorbike from Gisenyi town to Kunda Village

$1

SIM Card + Data package

$24
The host provides a private room with electricity. There's a desk, chair and a double-sized bed. No AC or fan available. For breakfast, you have to walk to one of the local restaurants or shops to get your chapati with tea. The team cooks lunch and dinner, usually Ugali, beans, potatoes, pasta, or rice with vegetables. There is no WiFi anywhere. You can buy a SIM card at the Airtel shop when you arrive in Gisenyi with Patrick, who will pick you up. The classroom close to the bedroom is equipped with a whiteboard and a projector to teach kids any subject you want. Unfortunately, there is no public transportation to visit any place nearby. On the main road, you can catch a local bus to go back to the city but there is no schedule and the waiting time can be up to two hours.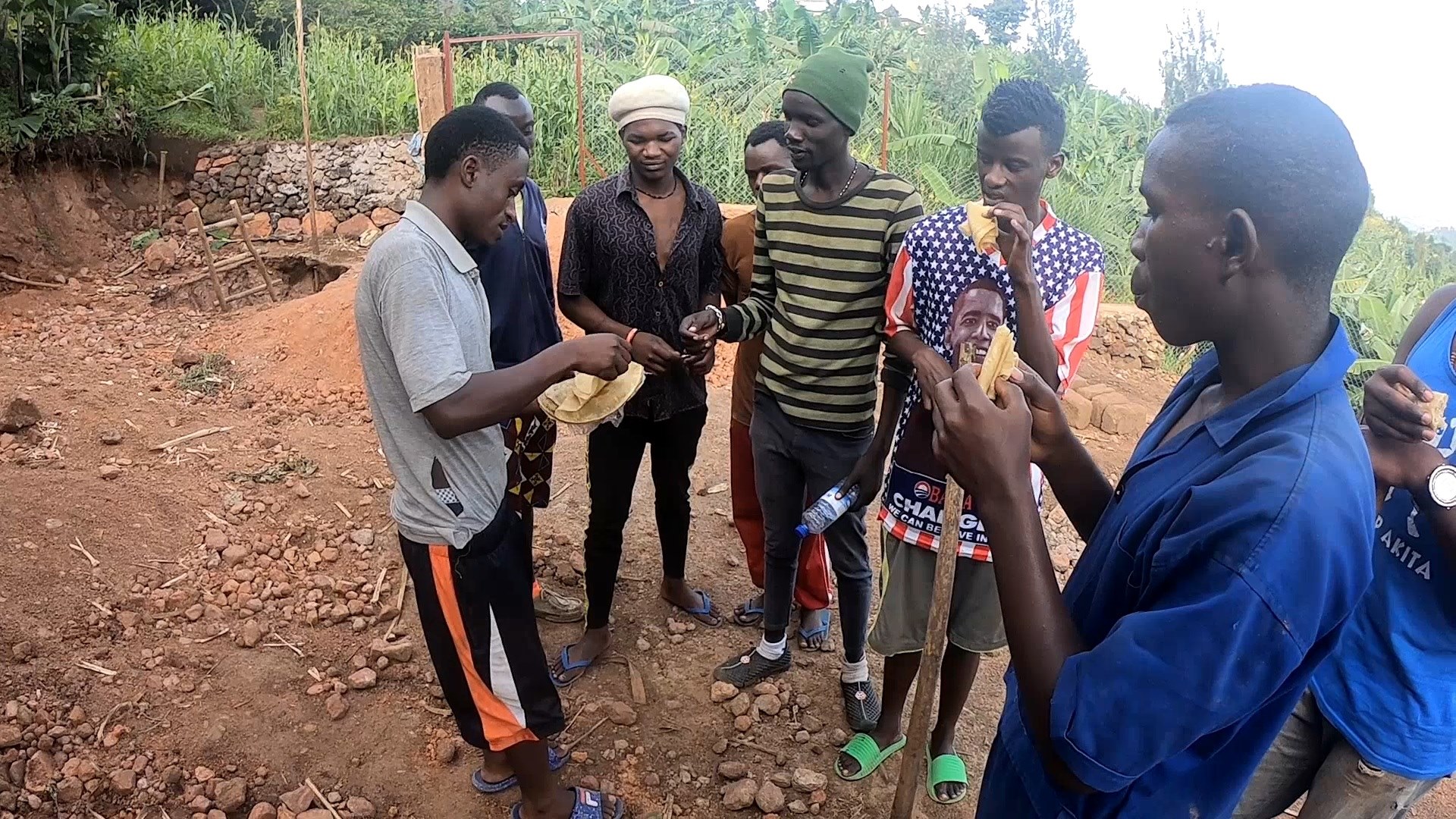 Sign Up on Worldpackers to travel the world and
have life-changing experiences.
Use my PROMO CODE for a discount (DONCALDIWP)