In January 2020, I took a bus to Kigali and visited for ten days Kicukiro district. Christine, the directress of HDVC, invited me to volunteer and learn about physical therapy.
After my successful experience at Kunda Village, I went back to Kigali. I still had ten days left and on Airbnb, I found a host with an organization for disabled children. I booked a night and visited the homestay to get an idea of what they were doing. Then, I went to the Kigali bus park and paid 250 Rwanda shillings for bus 305. It took me about an hour to get to Kimironko bus park. From there, it was a fifteen-minute walk to my new host. Christine and her husband welcomed me to her home. We had a long chat and I was interested in visiting their organization and the possibility of adding them to Worldpackers and extending my stay. Their house had two floors. On the first floor was the living room attached to the kitchen. On the second floor were all the bedrooms for travelers, volunteers and friends. This was the ideal place for me to join local activities and finish my tremendous journey in Rwanda!
Daily routine:
In the morning, I got up around 07:00 AM and breakfast was already prepared. Together with Christine's husband, we usually worked on the notebook to create their new Worldpackers profile. Around 09:00 AM, we left the house and drove by car to the organization, which took us about twenty minutes.  If it was not raining, many children were already waiting for us. When the weather was terrible, nobody was there because they can not afford rain clothes or pay for transportation to HDVC. All people walk to the organization from their homes. HDVC has several rooms to spend time with disabled children. Physiotherapists are typical volunteers here, especially from Germany. Christine has an excellent connection to friends abroad and already has her website. At noon we had our lunch all together and continued the work at 01:00 PM. In the afternoon, I did gardening with Christine's husband and we planted vegetables. At 03:00 PM, we drove home and edited the footage we took of today's activities. After dinner, I was able to go around and explore the neighborhood and the city.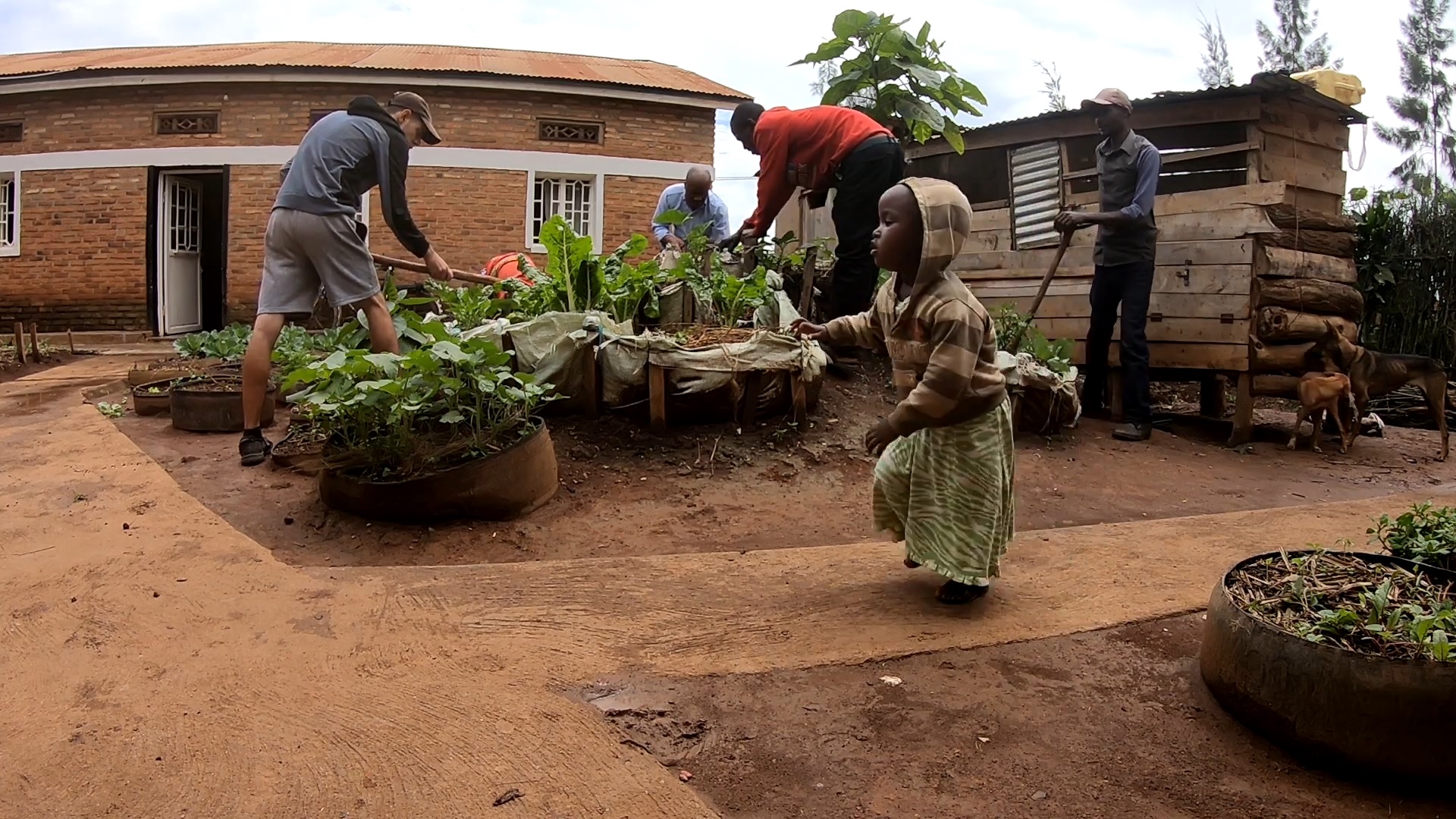 Overview travel expenses from 02nd until 10th January
Local bus from Kigali to Christine's home

$0.25

Motorbike from Christine's Home to the airport

$1.7
Christine and her husband live in their own house and they provide volunteers with a private room with a double-sized bed and Wi-Fi. There is a common room with a desk where you can work on your notebook. All the meals are included in the fee and for a small tip, their home keeper washes your clothes. Every day Christine's husband drives the volunteers to the organization where they can join any activity. A session starts around 10:00 AM and ends in the afternoon.
Sign Up on Worldpackers to travel the world and
have life-changing experiences.
Use my PROMO CODE for a discount (DONCALDIWP)