I stayed six weeks in Chiti to learn about Nepali culture and support the New Marigold Academy. A lot of work was achieved to improve the condition of the school.
After my stay at Heaven Hill Academy, Bea and I went to Pokhara and Kathmandu Valley to explore and make city trips. Then, after two weeks, Bea took a flight back to the Philippines and I called Shamser from Heaven Hill to stay at his second school, the New Marigold Academy in Chiti.
By the end of June, I took a microbus from the BG Mall in Kathmandu back to Besishahar for 700 Nepalese Rupees. The journey is about seven hours and you should take a bus early in the morning, around 06:30. To get to Chiti, get off the bus at the village Udipur before Beishahar. In Udipur, depending on the arrival time, you can take the local bus, jeep, motorbike, or walk to the town.
I started walking from Udipur with a local student and asked a passing jeep if they could take us to Chiti. The fare is about 150 to 200 Nepalese Rupees. Finally, at 03:00 PM, I arrived at New Marigold Academy.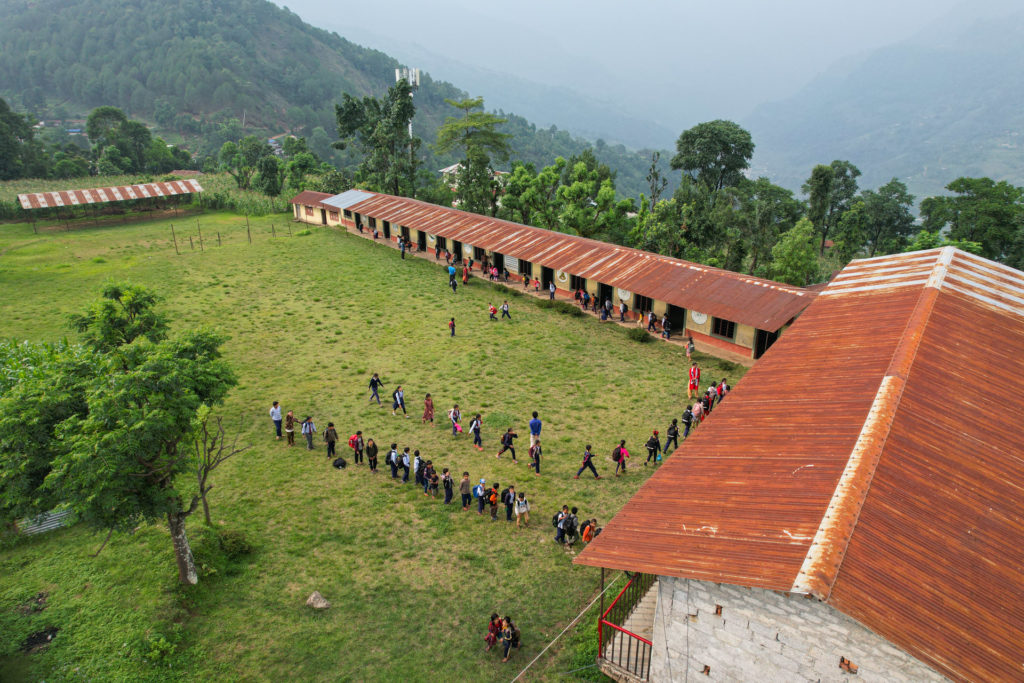 Daily Routine:
I wake up between 05:00 AM and 06:30 AM. Then, depending on the weather condition during the monsoon, I jog or hike uphill for thirty minutes. At 07:00 AM at the school ground, you can boil water, have Nepali tea with Shamser and enjoy the beautiful view of the surrounding hills and snow mountains. Until 10:00 AM, you have time to talk with locals, read a book, prepare your day, etc.
There is a volunteer board where you can choose what kind of activity you would like to do. On your first day, you can observe local teachers and other volunteers what options are available and observe their techniques. School classes are always from 10:00 AM until 04:00 PM. A lesson is thirty to forty-five minutes, and you mainly teach with a Nepali teacher. The lunch break is at 01:30 PM and lasts for forty-five minutes. There is a local chef who cooks lunch for the volunteers and children which attend kindergarten class. Volunteers are welcome to help her and learn how to cook Nepali dishes. This meal is different every day. For example, you boil eggs, cook rice pudding etc. From 02:15 PM until 04:00 PM, there are more classes, and computer work has to be done, such as updating the social media channels, editing manuals, or playing games with the children.
Once all students return home, you are free again and can explore the village where you can buy snacks, fruits, water, toiletries, visit temples, chat with locals, etc. 
The Marigold school project started in 2022, and the locals are not used to seeing foreigners. Therefore, it will be an excellent experience for you and them to learn about each other's culture.
Dhal Bhat (white rice and lentils) is served at 07:00 PM. At 10:00 PM, I go to rest.
Yoga Class:
The school has carpets and blankets for Yoga and playtime with the students. Every afternoon, two sessions are led by a volunteer who likes to share his skills. The school ground at New Marigold is vast, and Yoga can be done directly on the meadow when the weather is good.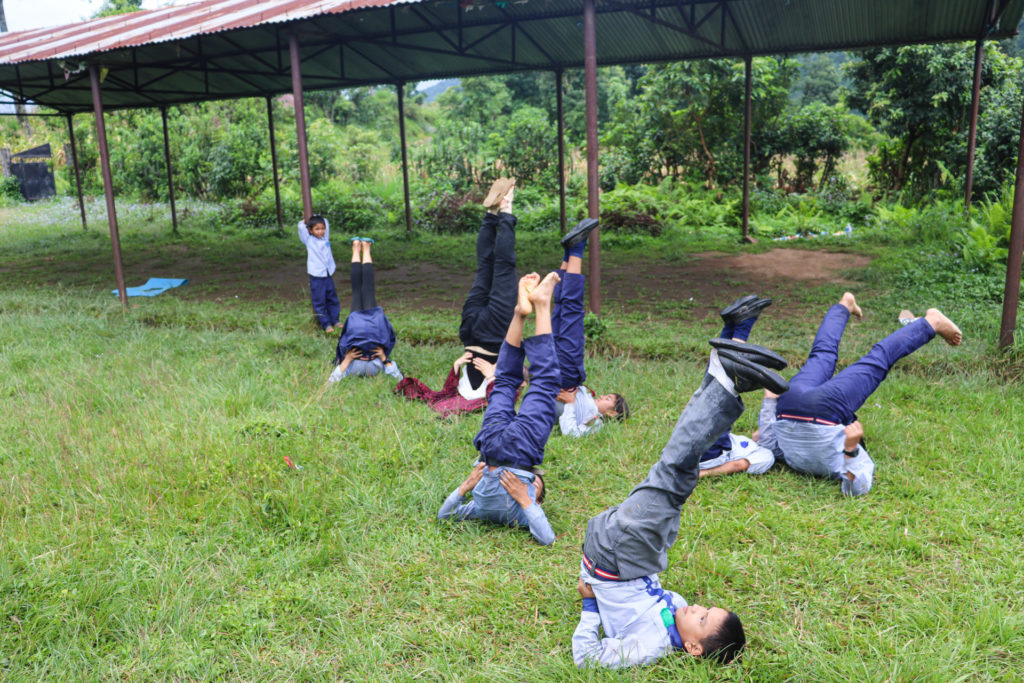 Computer Lab:
In July 2022, we set up the first computer lab. We have two Windows 10 devices and three android Chrome books. Most of our students have never used a laptop before. They learn to use computer mice and English keyboards, attach all cables and connect to the Wi-Fi.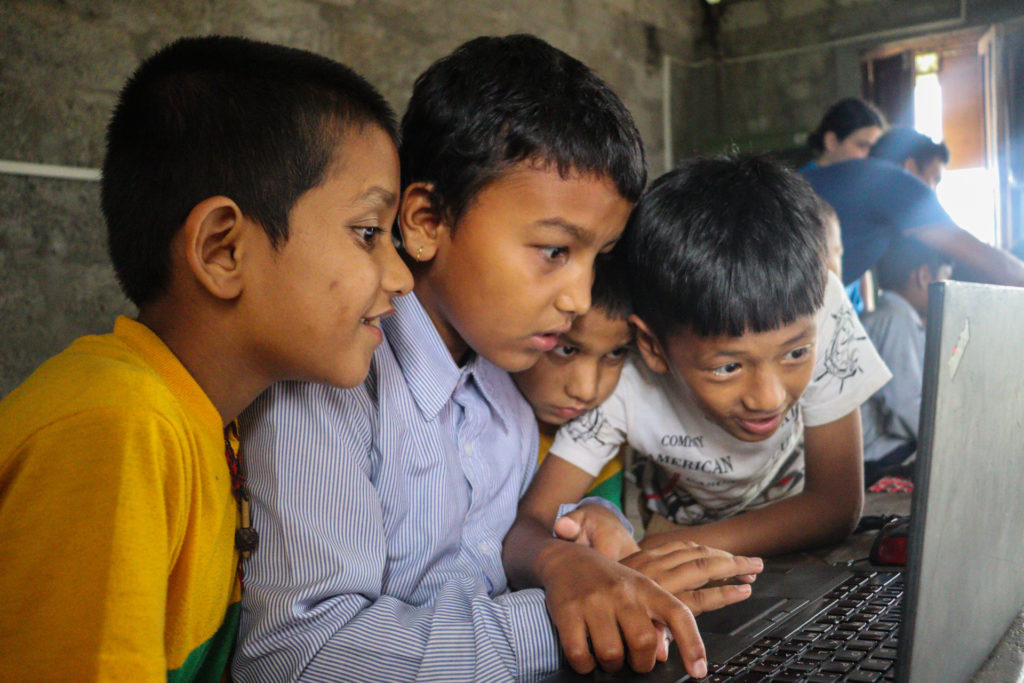 Weekend:
On Saturday and Sunday, volunteers rest and have the opportunity to do day hikes around village Chiti. There are local tour guides you can hire just for a few dollars to do four up to eight hours hikes. You can ask Shamser for that, and he will organize it.
You can take the local bus if you want to visit waterfalls and go down to Beishahar for shopping. However, there is not always a bus; therefore, you must wait for a jeep on the road or walk down to Udipur, which takes about one hour. In Udipur, on the main road, you can look for public transportation on the way to Besishahar.
On Sunday, the school is open, but for volunteers, it is recommended that they spend time together doing activities.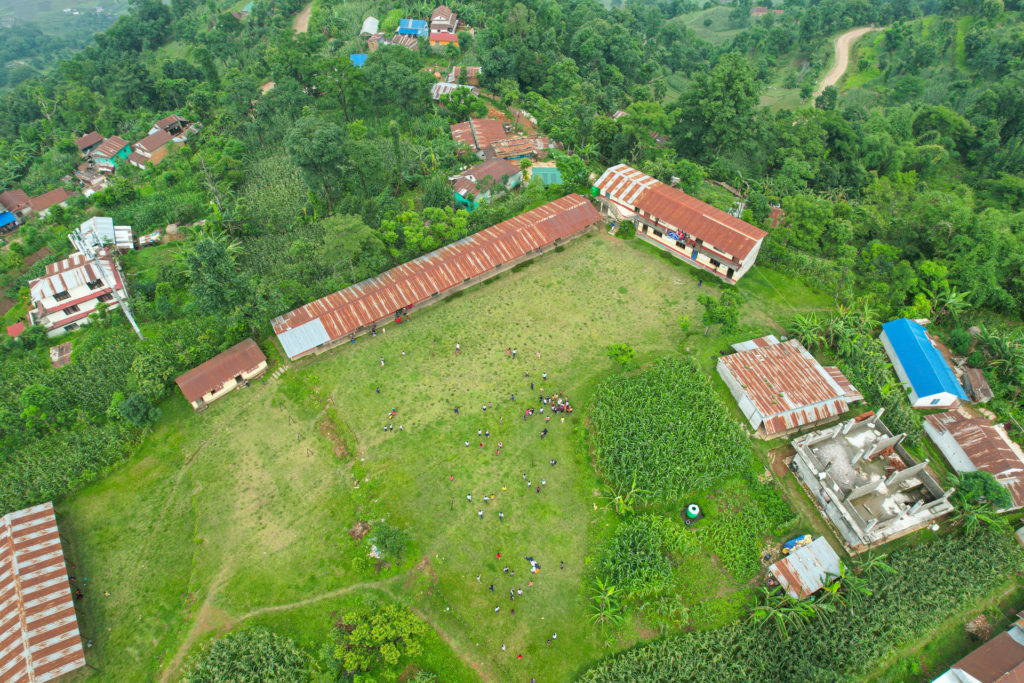 Overview of volunteering expenses from 26th June to 20th of August:
Accommodation:
New Marigold Academy has two volunteer rooms as of July 2022. Each includes two beds with mosquito nets, bed sheets, and thin mattresses. When there are many volunteers, you have to sleep in a tent. The host provides the gear. Wi-Fi is available and also computers to use. If you need to copy something, there are printers next to the computer lab. The volunteer and teacher bathroom has a western-style toilet and a hot shower. Bring your towels and sheets if possible. It can get quite cold in the rainy season and winter, and you might need more. The cleaner can do laundry for you. He does it within twelve hours, and it costs a few dollars. Electricity and power boards are available in each volunteer room to charge your devices—drinking water you need to buy in the village. There is fresh tap water but not safe to use for volunteers.
Conclusion:
Being a volunteer at New Marigold Academy was excellent. The host is very organized, committed to his projects, and open-minded. There are many volunteer tasks, and you can choose whatever you like. It is more rural than in Gaunshahar, where the Heaven Hill Academy is located, which was positive for me. I want to have my own time in the evening to write and work on my blog.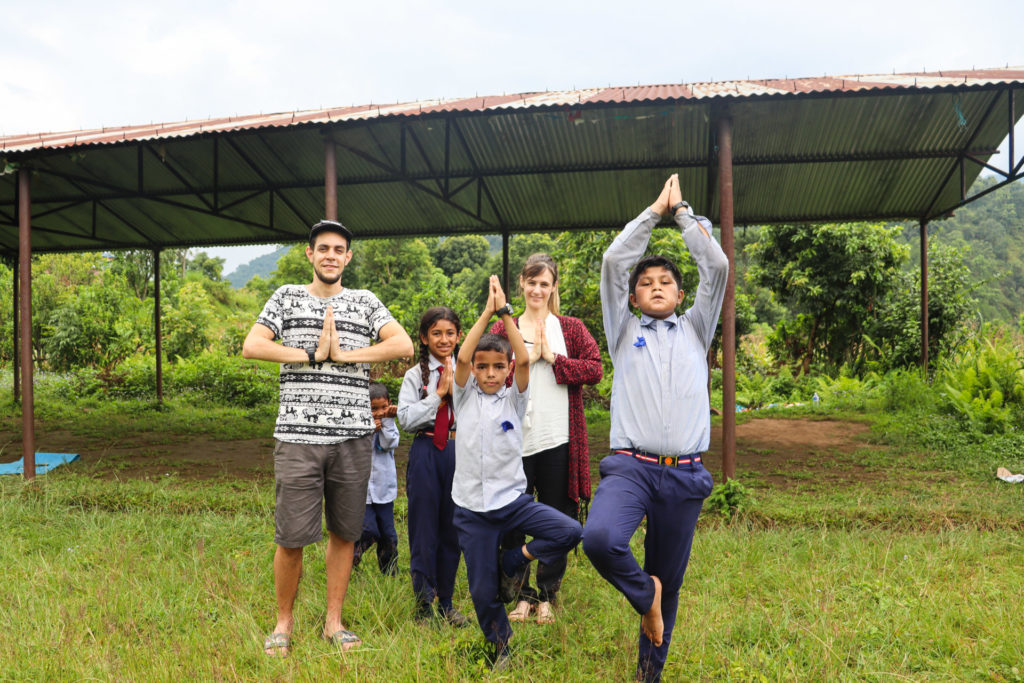 Sign Up on Worldpackers to travel the world and
have life-changing experiences.
Use my PROMO CODE for a discount (DONCALDIWP)