In the last week of May 2022, I visit Phutung in Kathmandu District with Bea to volunteer at Possible Nepal. We taught English at secondary school and maintained their website. 
After my stay in Bhaktapur, I went to Thamel in Kathmandu City for a night to rest. On the next day, I took a cab to Phutung, where my next Worldpackers experience started. I helped the host improve his social media and maintain the website for the first three days. On Thursday, my partner Bea arrived, and we did classes at the Phutung School for the following days.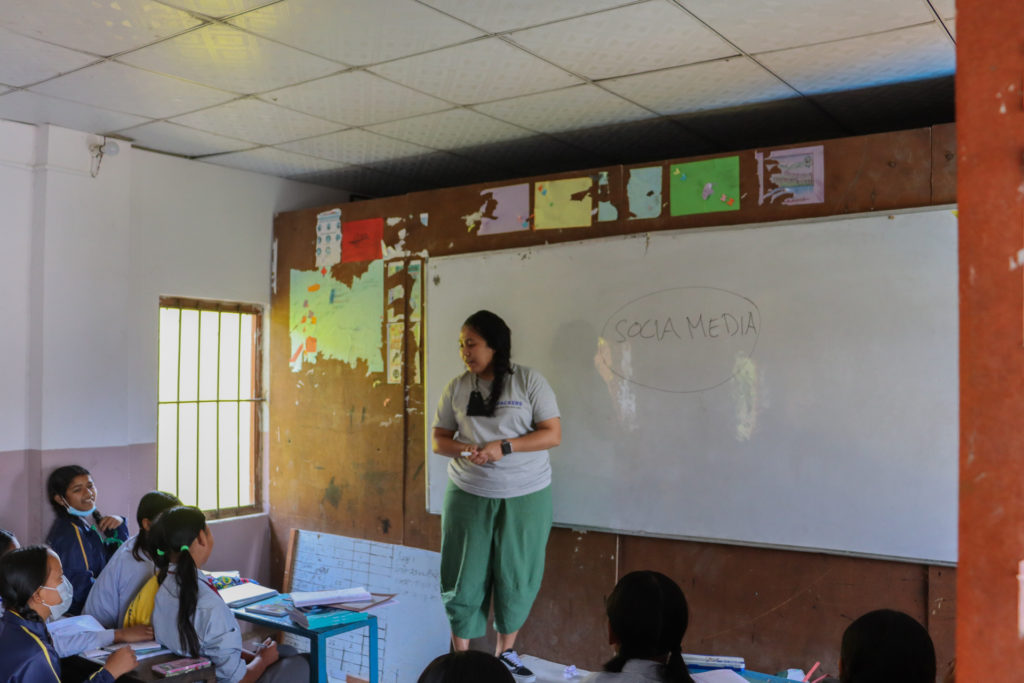 Daily routine:
Every day we must get up around six o'clock in the morning. Then, you can do stretching, read the news online, or do shorts within the village. Around seven, they serve tea, and you can talk to the host or enjoy the view. After that, they will serve a heavy breakfast by 8 am or 9 am, the Nepali Dhal Bhat. It's healthy and delicious food, and you will eat with the host, so if you have concerns, it's the right time to ask. After breakfast, you can get ready, like taking a shower or ready your things for volunteer. Once you are prepared, you walk to Shree Phutung Secondary School. It takes 15 minutes to walk.
Once you are at the school, you have to go to the principal's office to ask which class you will handle. They have grades one to seven. He will assign you to what grade you prefer, or he will decide. You can start your volunteering from 10 am to 4 pm. However, if you choose only to do a few sessions, you can let the principal know and leave.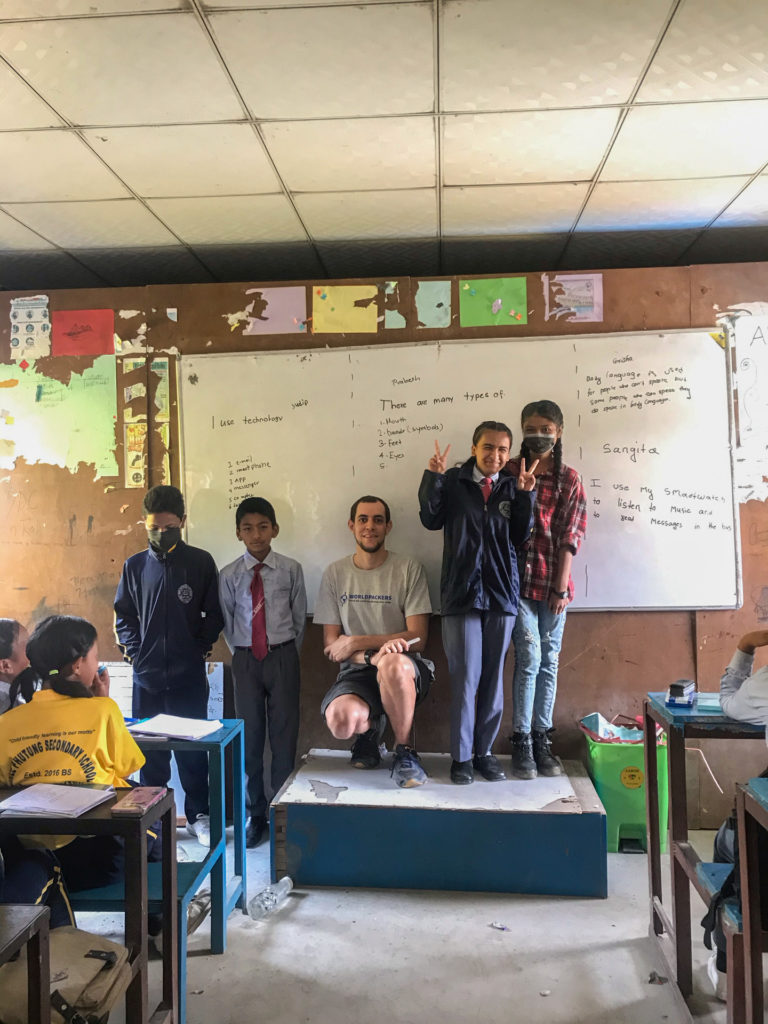 During your free time, volunteers can go to the city, visit temples, do laundry, or edit at home. Then, around 8 pm, they will serve dinner.
Weekend:
The weekend is a family day for the students; no classes at that time, and it's your free time too. During my weekend, I visited some tourist spots like temples and markets and tried some street foods in the city. I did commute because it's cheap and familiarized myself with the buses. After I visited the places I wanted to see, I went back home and relaxed.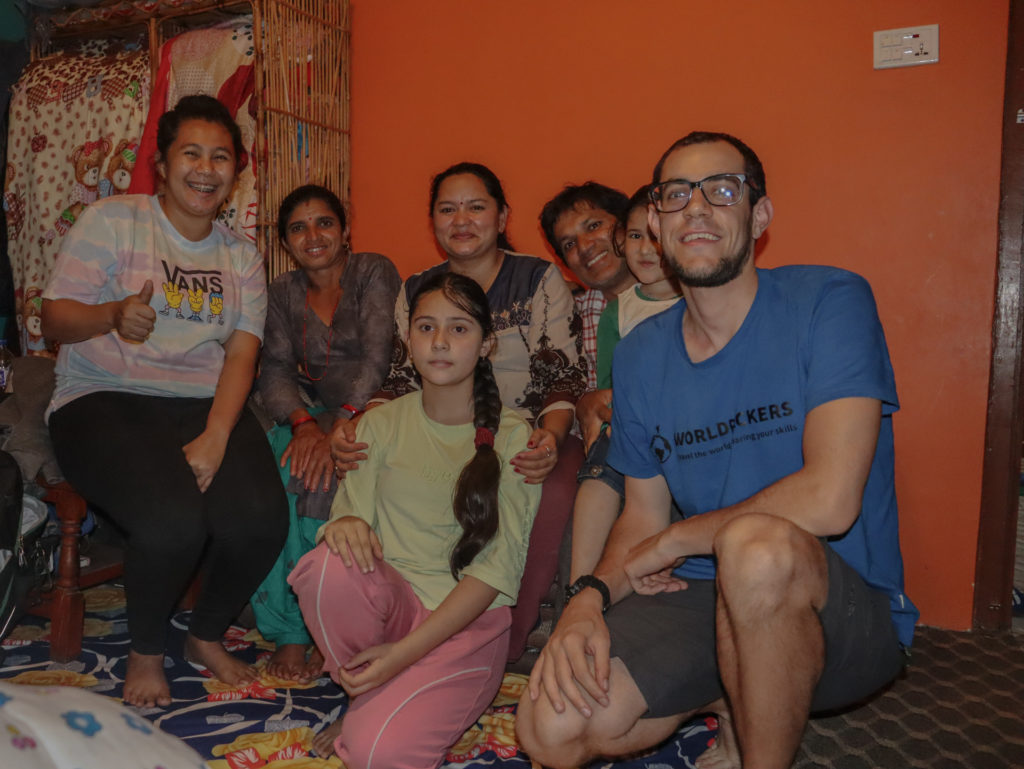 Overview of volunteering expenses from 23rd to 30th of May:
The host will provide you with a very cozy and big room. It doesn't have any AC or fan, but the place is naturally cold, especially in the evening. They have a queen-sized bed and sofa. It has a table where you can do your work, sockets to charge your devices, and good internet access(100Mbps). You will have a nice view and tea everyday morning. One thing we like is they have a bathroom with hot water. The host always provides food. A woman will do the cooking, and you can let her do the laundry with a small tip like 440 Rs that includes the detergent bar.
Volunteer bedroom, bathroom and kitchen at Kapil's house
Volunteering with Possible Nepal is exciting; the family is very accommodating, providing delicious and healthy meals. In addition, director Mr. Kapil Devkota cared a lot for the kids who have dreams to pursue and needed help with education.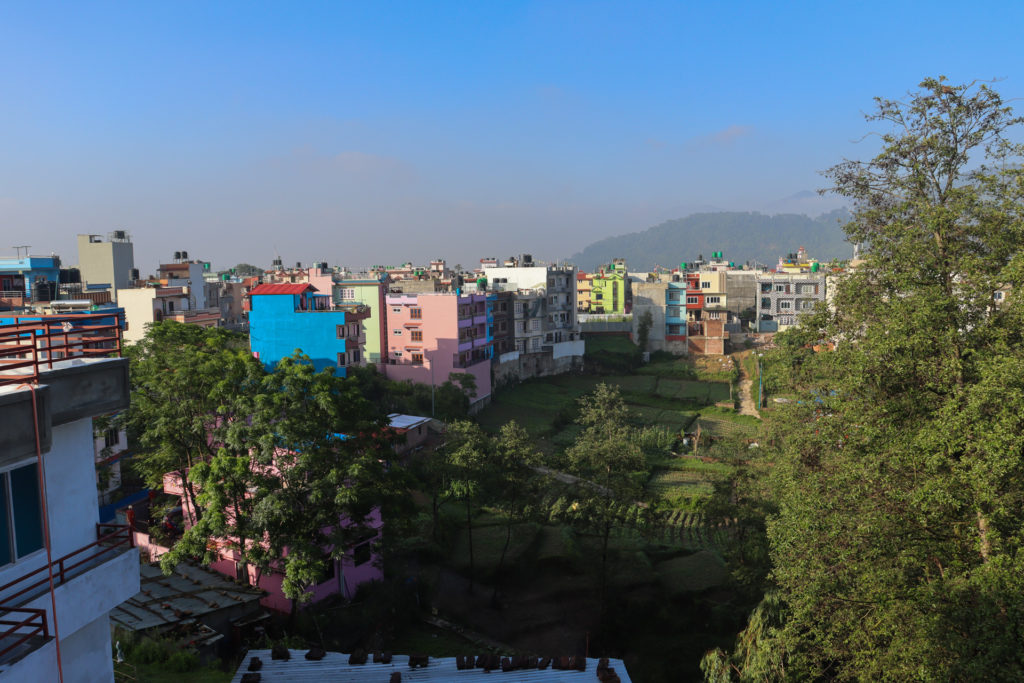 Sign Up on Worldpackers to travel the world and
have life-changing experiences.
Use my PROMO CODE for a discount (DONCALDIWP)