Bea and Caldi traveled for three days and two nights at Siquijor. A place where you can find the Cambugahay Falls and a site that is well-known for black magic.
It is indeed summer in the Philippines and it's hot. People will go to beaches like in Siargao, Bohol, Palawan and many more. One of the lovely places to visit is Siquijor. Visiting the place is one of the best things that can happen, you will witness a breathtaking sunset and we enjoyed good food and stayed in nice and unique places. One of our accommodations was Jungle Hut Siquijor, located at Lazi Siquijor. It's a nipa hut with a very nice interior and the location is peaceful where you can meditate and the place is intagrammable. Also, we ordered food at twenty4 and they do door-to-door delivery. Then, we started our small campfire while drinking beer. On our second day, we transfer to Siquijor Sunset Glamping Village. It is located at San Juan Siquijor. So, from nipa hut to tents. We stayed in a white tent near the beach; it has a vast area where you can do a lot of things like volleyball, swimming, taking photos and playing corn hole. It's also the perfect spot to witness the beautiful sunset. During dinner, there will be a live band and you can also request your favorite song. Chillin in Siquijor is satisfying for real. People are so friendly and accommodating, the witchcraft is not for real, it is safe to travel in Siquijor, the foods are delicious and cheap. I enjoyed my trip and surely be back in the future.
How to get there & what to bring
We got up around 6:00 in the morning. We grab some food on the way to Southbus Terminal from IT Park. In the terminal, the bus ticket costs P318 each heading to Santander Port. It took us 5 hours. After that, you have to ride a ferry heading to Sibulan, and we bought the ticket for only P135 each, including the terminal fee; it only took us 30 mins max to travel. When we reached at Sibulan, we rode a motorbike and we paid P250 heading to Dumaguete Port, we were in a hurry but you can ride a multi-cab and its cheaper but there will be a lot of stopovers because there's a lot of passengers. When we arrived at the port, we sailed with slow boat heading to Siquijor and the ticket cost was around P234 each and terminal fee was P15 each. Travel time from Dumaguete to Siquijor was 2 hours. Also, there are different boats but they are expensive already.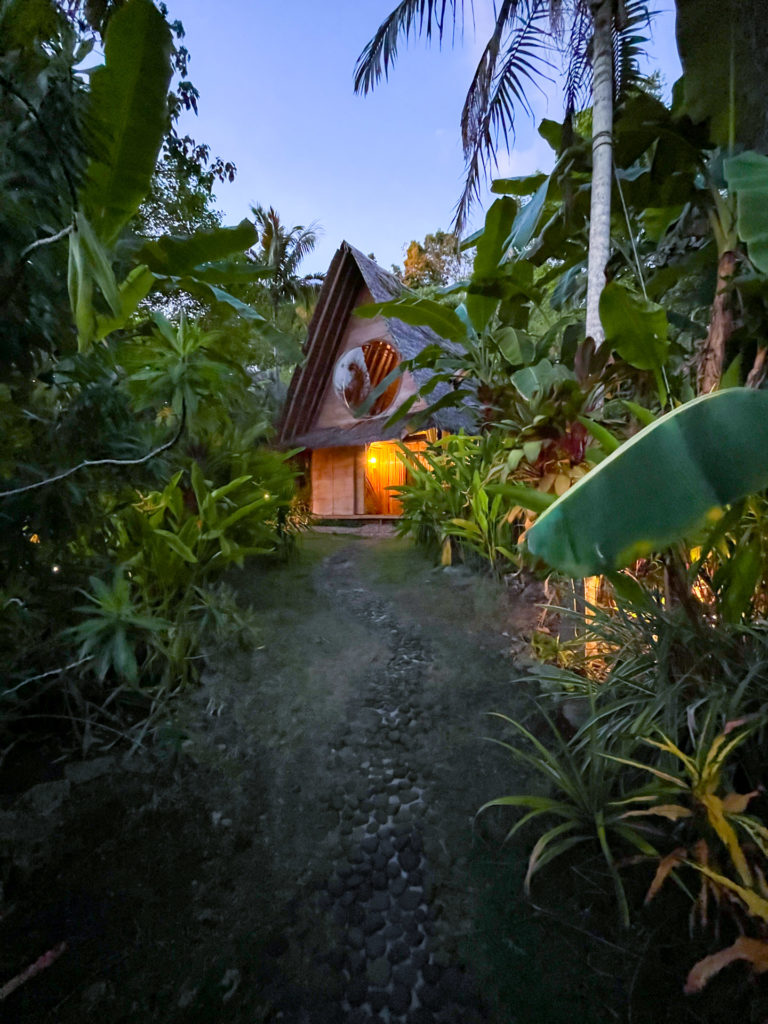 Then when we arrived at Siquijor, the driver Eleazar from Jungle Hut Siquijor, was waiting for us. Then we eat in a small restaurant with good food but reasonable prices. We were riding a tricycle heading to Jungle Hut and the fare was P800. The fare is good because the place is far from the City proper. Then we walked down for 8 minutes to reach the Jungle Hut.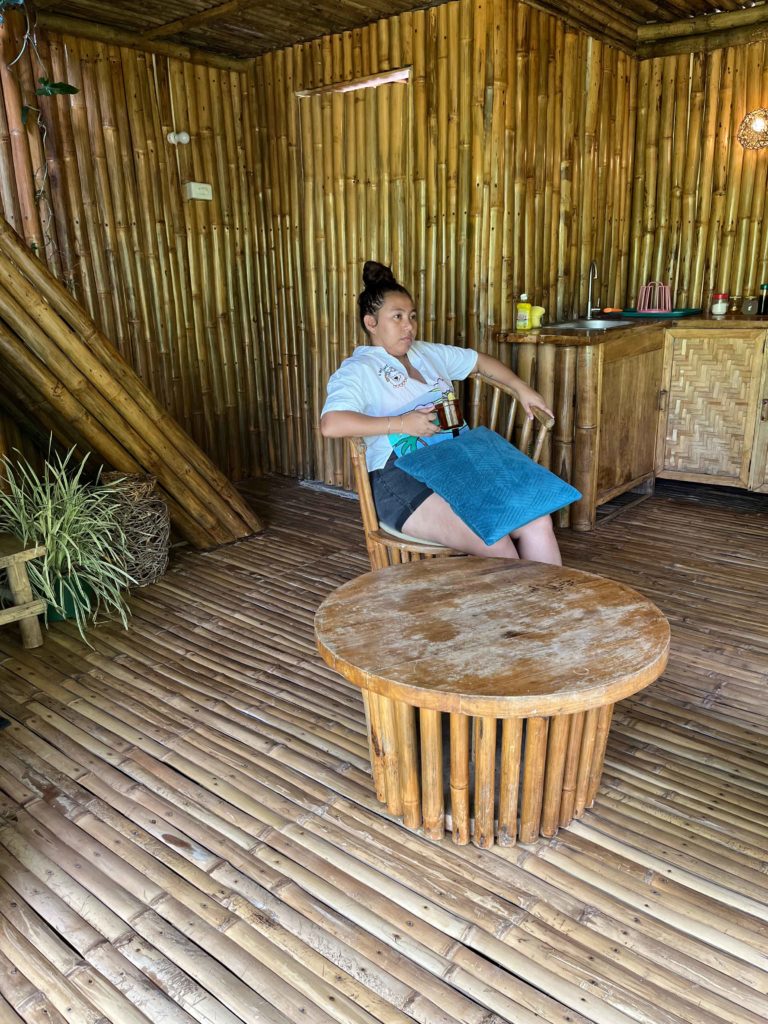 Another driver picked us up on the second day at Siquijor Sunset Glamping Village. You need a driver to pick you up because the location is far from the main road. It costs P700 to head to the next destination. The second accommodation is by the beach, and the tents cost P1,400 pleasing for two. So, going home, we went the same route.
You must bring Sunscreen, especially if you want to enjoy the beaches, mosquito repellant, money and an action camera to capture your moments or make some vlog.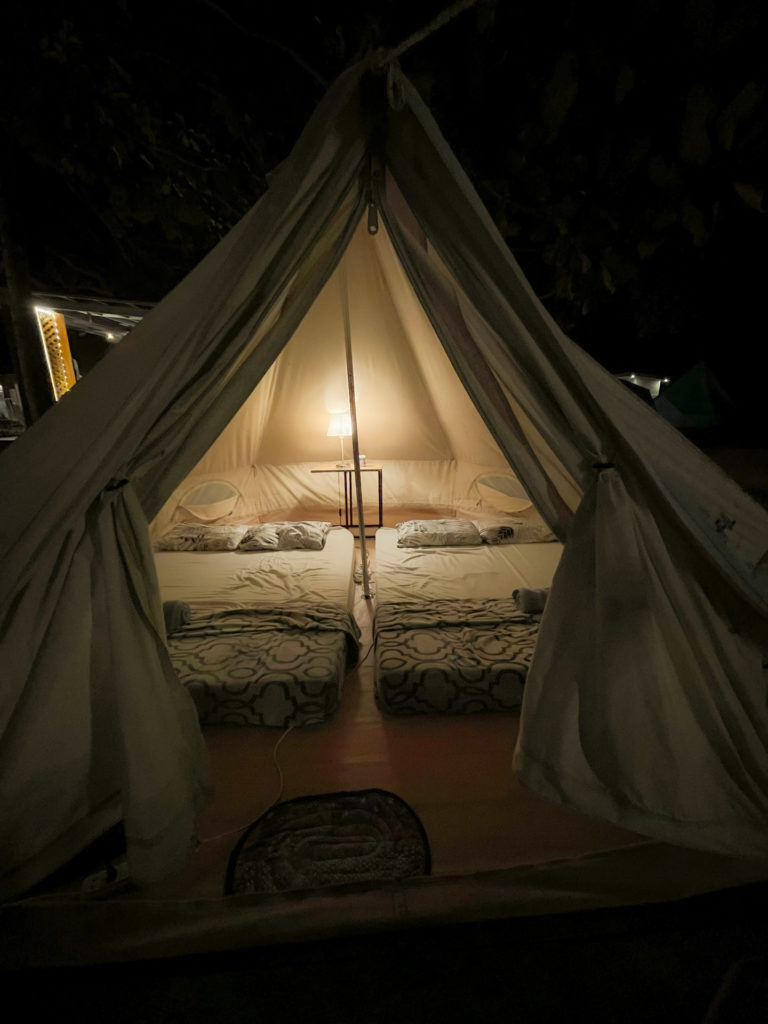 There are lots of activities that you can do in Siquijor. We didn't do any activities because we just wanted to relax and save energy. Things you can do in Siquijor is visiting the nice gems that are hidden. Like jumping in Cambugahay Falls, having a fish spa, driving a motorbike, swimming and much more.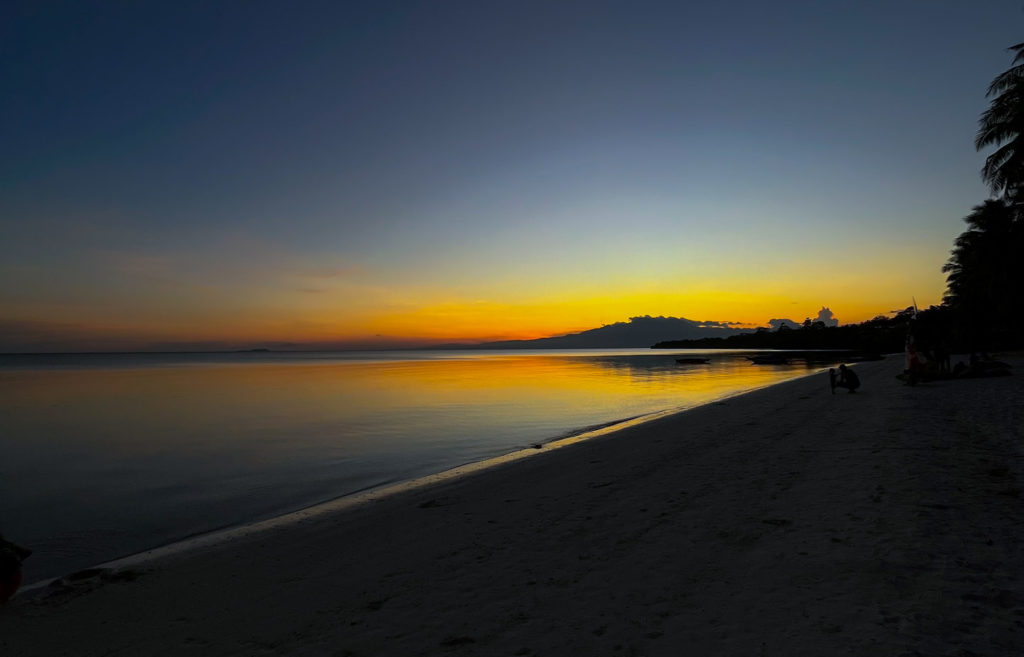 Overview of expenses for three days (Food & Drinks NOT included)
Bus ticket from Cebu South bus to Santander Port (one way)

P318

Ferry ticket from Santander to Sibulan (one way)

P135

Sidecar fare from Sibulan to Dumaguete

P250

Boat ticket from Dumaguete to Siquijor (one way)

P234

Sidecar fare from Siquijor port to Jungle Hut

800

Jungle Hut Airbnb (one night, two pax)

P3'430

Sidecar from Jungle Hut to Siquijor Sunset Glamping

P700

Siquijor Sunset Glamping Village (one night, two pax)

P1'400

Sidecar fare from Glamping to Port

P300

Terminal Fee (each time taking a boat)

P15

*56 Philippines Peso is 1 US Dollar (05/23)
I highly recommend that you travel early, around 5:00 AM, so you will arrive early and have less traffic. Also, you need to book ahead of time because most of the accommodations in Siquijor are always fully booked. One thing, rent a motorbike if you have a license and can drive. It is cheaper rather than paying a lot. If you don't know how to get there and need a driver? Contact Eleazar in advance; here is his contact; mobile +639666357899.
If you enjoy what I am doing, support my platform and enjoy exclusive content.