In January 2020, I arrived by bus in Tanzania and visited Mwanza for seven days. Mickey, the director of NCDY, invited me to volunteer and teach gym-classes to the children.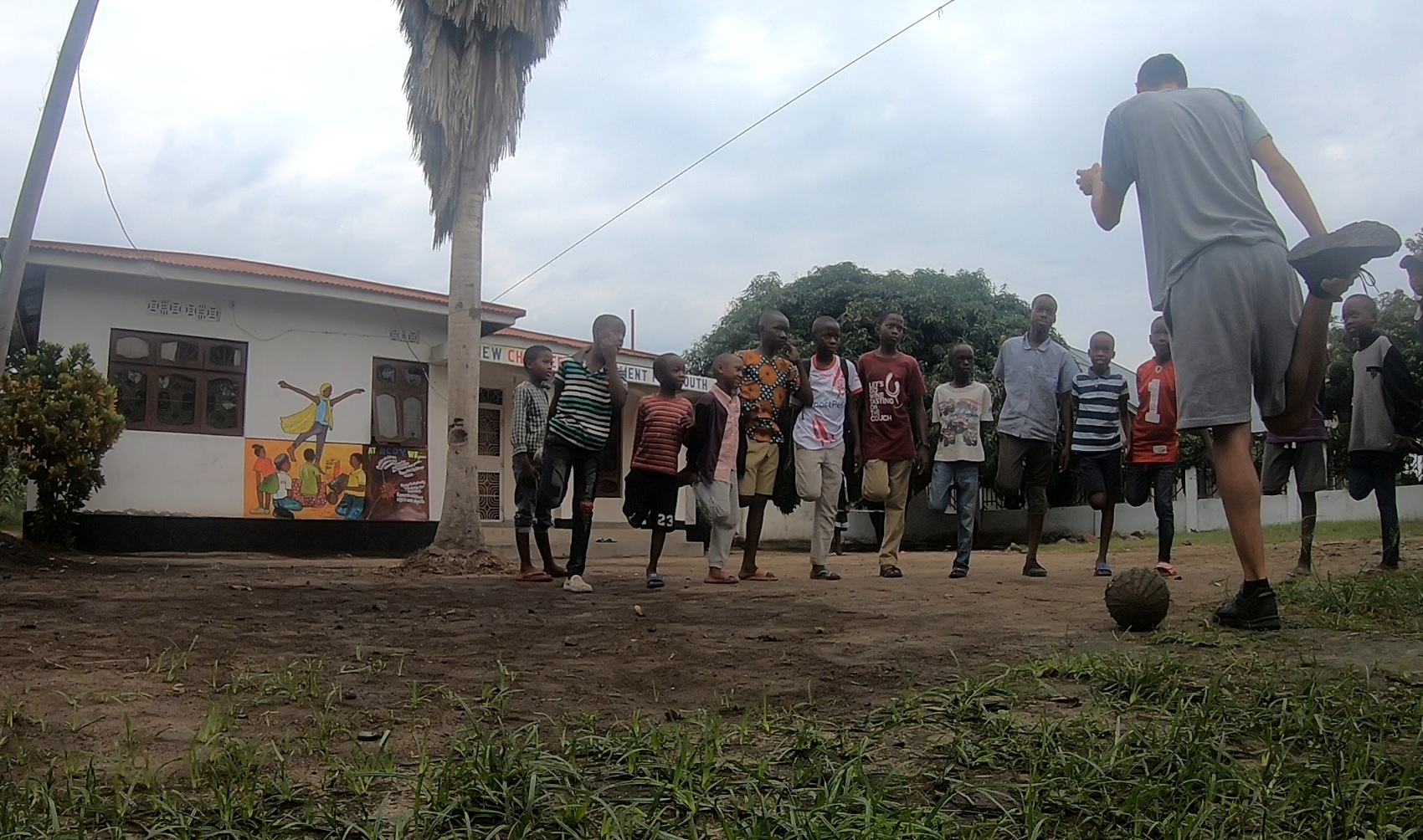 I arrived in Arusha, the city where tour guides force you to buy a safari or hiking package for a fortune. Never leave your hostel without a target. Mark my words! My goal was to join another Worldpackers to learn more about Tanzania. I found one who accepted my application in Mwanza. I requested to stay for a week.
05:00 AM, I took a bus and arrived in Mwanza, where Micky, one of the staff members of NCDY, picked me up. He helped me to get a Vodacom SIM card which had a good connection in this area. After dinner at the local market, we drove to the organization. The building includes a private bedroom for the volunteer, an office, a kitchen, a front yard and a schoolroom. Here I stayed for a week before I took a train to Dar es Salaam.
Daily routine:
At 07:00 AM, I got up for breakfast. The team cooked all the food in the kitchen when children showed up on that day.  On rest days, I had to go to the market or coffee shop and get my breakfast. The children showed up in the morning and I did fitness with them. There was equipment for volleyball, football and other games. When the kids arrived early we went jogging in the neighborhood. For lunch, we had ugali with beans and fresh avocado. After 01:00 PM, I was free and I went to the city or market independently. If you want to go around you have to take a motorbike to the main road. The fare to visit downtown is about a dollar.
In the evening, we edited pictures and footage for the organization. The schoolroom also had a projector which the local teachers usually used for movie nights.
Overview travel expenses from 14th until 21st January.
Bus from Arusha to Mwanza

$40

SIM Card (Vodacom) + Data package

$15
The host provides a private room with electricity but no Wi-Fi. Next to the room is the office with desks and chairs to work at the computer. The toilet is African style and warm water is not available. The shower you take out of a bucket. The organization charges you $5 a day for electricity and food. The meals are ok but very simple. Laundry costs extra, or you do it out of a bucket on your own. It is a fun experience for a week when everything is new. However, after a week, it's time to move on. Micky and his team are always around if you need any assistance.
Sign Up on Worldpackers to travel the world and
have life-changing experiences.
Use my PROMO CODE for a discount (DONCALDIWP)